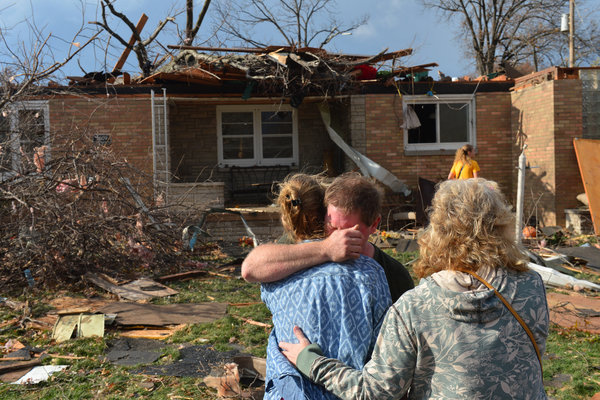 Photo Courtesy of Fred Zwicky/Journal Star, via Associated Press
For most, there was not much they could do but wait seconds before the tornado hit their home. It is now the second tornado season in the Midwest of the US. At least six people are confirmed dead. On Sunday, tornado watches were out for wide areas of Illinois, Indiana, Iowa, Michigan, Missouri, Ohio and Wisconsin. A series of twisters left destruction in their path by the end of the weekend.
Farms turned upside down and homes were leveled from the reported 77 tornadoes that hit the region.
According the the NY times, an 80-year-old man and his 78-year-old sister were killed when a tornado struck their farm outside New Minden, Ill., about 50 miles east of St. Louis. The man was found in a field about 100 yards from the home, and the woman was found under a pile of rubble, according to the Washington County coroner's office.
A third person was killed in Washington, Ill., one of the hardest-hit towns, and three others were killed in Massac County in Southern Illinois, according to Melaney Arnold, a spokeswoman for the Illinois Emergency Management Agency.