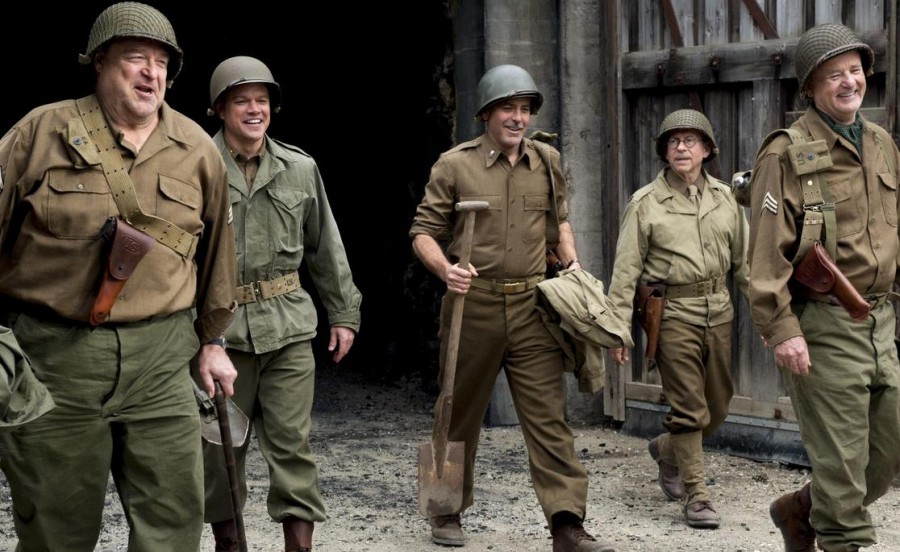 The highly anticipated George Clooney film, "The Monuments Men" is set to premiere internationally at the 64th Berlin Film Festival. The historical drama, which will open in December in the US stars Matt Damon, Bill Murray, John Goodman, Jean Dujardin, Bob Balaban, Hugh Bonneville and Cate Blanchett.
"Over five million cultural assets stolen by the Nazis were returned to their countries of origin in the years following World War II. As the recent discovery in Munich demonstrates, the art theft of that time is as current as ever," said Berlinale topper Dieter Kosslick. "'The Monuments Men' finally gives this little-known subject a worldwide audience."
A German-U.S. co-pro, "The Monuments Men" turns on an unlikely WWII platoon, tasked by the Allies with going into Germany to rescue artistic masterpieces from Nazi thieves and returning them to their rightful owners. The Monuments Men, as they were called, found themselves in a race against time to avoid the destruction of 1,000 years of culture. The collection of found objects allegedly includes masterpieces by Marc Chagall, Max Liebermann, Ernst Ludwig Kirchner, Oskar Kokoschka, Edvard Munch, Emil Nolde and Albrecht Durer.