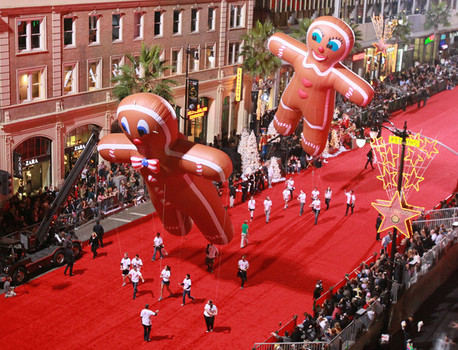 The City of Los Angeles will once again be presenting The Hollywood Christmas Parade. This year is the 82nd anniversary on Sunday, December 1st, at 5:00 PM.
Starting on Hollywood Blvd at Orange, the U-shaped parade route will travel east to Vine, south on Vine to Sunset Boulevard and west on Sunset, back to Orange.
This year the stars are out to shine on one of the most popular streets in the world: Stevie Wonder, The Glee Club, The Goo Goo Dolls, Daughtry, Billy Ray Cyrus, LeAnn Rimes and many more.
For more info go to: http://thehollywoodchristmasparade.org