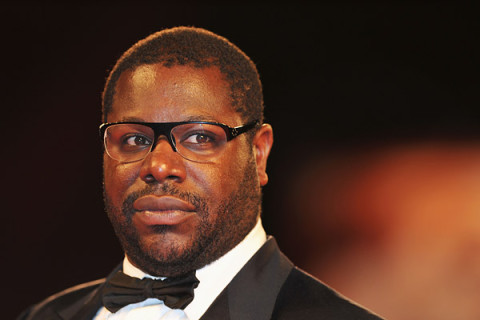 The 25th annual Palm Springs International Film Festival will present Steve McQueen with the Director of the Year Award for 12 Years a Slave at its annual Awards Gala.  The Gala will also present awards to previously announced honorees Sandra Bullock, Bruce Dern and Matthew McConaughey.  Presented by Cartier and hosted by Mary Hart, the Awards Gala will be held Saturday, January 4 at the Palm Springs Convention Center.  The Festival runs January 3-13, 2014.
 
"Director Steve McQueen captivates his audiences by challenging them with often unorthodox and unrelenting subject matter and technique," said Festival Chairman Harold Matzner.  "McQueen is a master of utilizing the senses to create the essence of his works. In his latest effort, 12 Years a Slave, audiences become integrally involved in the unbearably violent nightmare of a free black man, who is kidnapped and sold into slavery, eventually to return home to freedom. To Steve McQueen, a soaring talent who ranks among the greats with each directorial effort, the Palm Springs International Film Festival is proud to present him the 2014 Director of the Year Award."
 
Past Director of the Year honorees include Stephen Daldry, Ang Lee, Anthony Minghella, Alexander Payne, Sean Penn, Jason Reitman, David O. Russell and Robert Zemeckis.