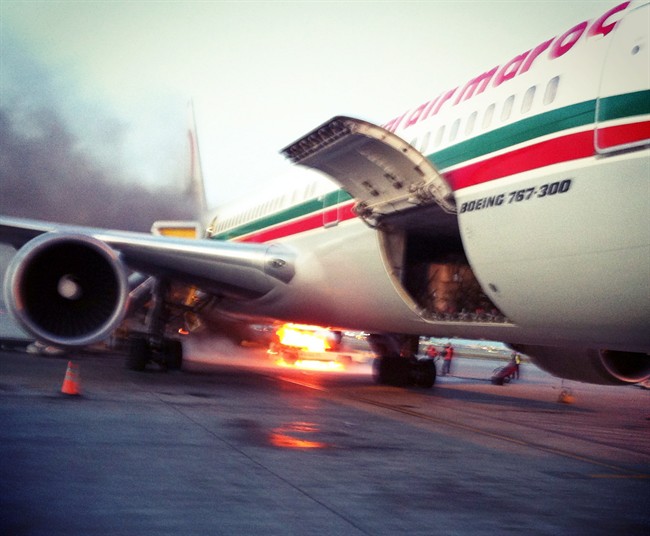 On Monday on the tarmac of Pierre Elliott Trudeau International Airport in Montreal, a baggage belt caught fire, triggering an emergency evacuation of 250 passengers and eight crew members.
Seven people on board the Royal Air Maroc flight were treated for smoke inhalation, officials said. Airport spokesman Francois Asselin said Flight 206 was a direct flight from Casablanca, Morocco.
Three people had injuries to their lower bodies that were "consistent of the type sustained in a sliding fall," after they used the plane's emergency exit slides, a hospital official said.
Asselin said the plane would remain out of service until Transportation Safety Board of Canada investigators examine it.