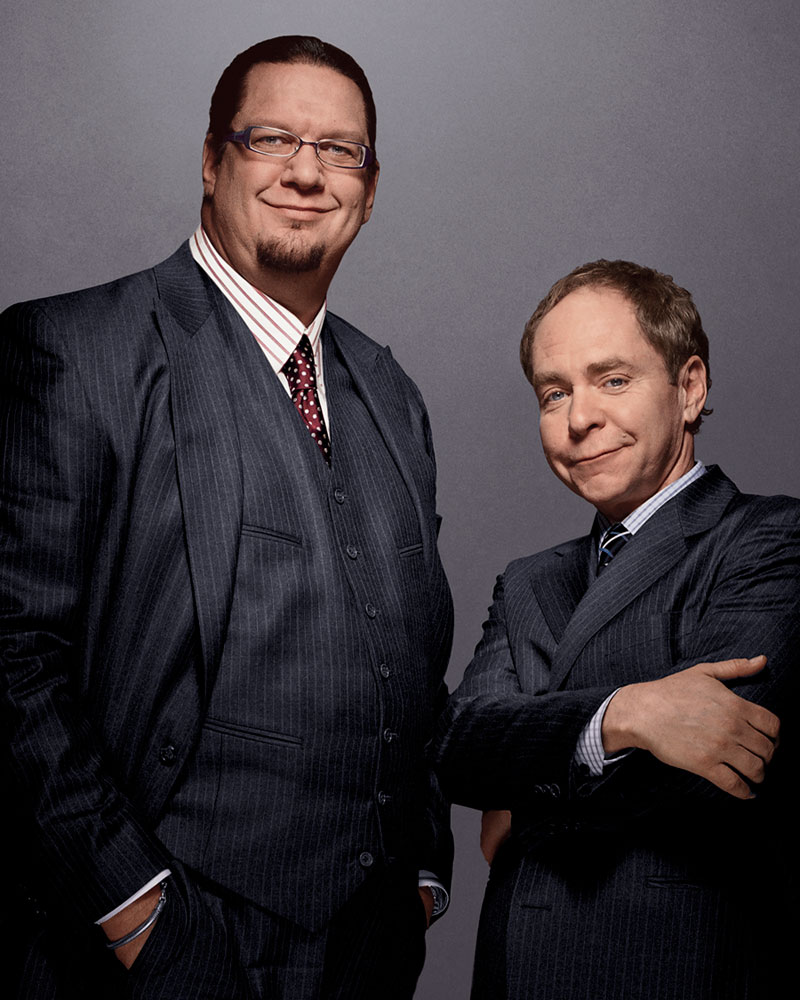 Iconic magicians Penn and Teller go inside the provocative and imaginative world of body painting art – set amidst the fast-paced glitter of life on the Las Vegas Strip – in Syfy's new reality series Naked Vegas.
 
This all-new episode of Naked Vegas, Penn & Teller Painted Magic, premieres Tuesday, November 12 at 10PM (ET/PT).
 
Penn and Teller task Naked Vegas with their most complicated body paint yet. Somehow, Red Belmonte and the Team must figure out a way to create a Magical Illusion that transforms five models into a 52-card playing deck.
 
When casinos, clubs, events, conventions, celebrities, magicians, fashion designers – or anyone in between – wants to throw a memorable opening, they call the Naked Vegas Team.
 
These five accomplished artists comprise Las Vegas' hottest and most innovative body painting company, creating amazing displays of artwork on naked female and male models.
 
Naked Vegas is a production of Gurney Productions. Executive producers are Deirdre Gurney and Scott Gurney.