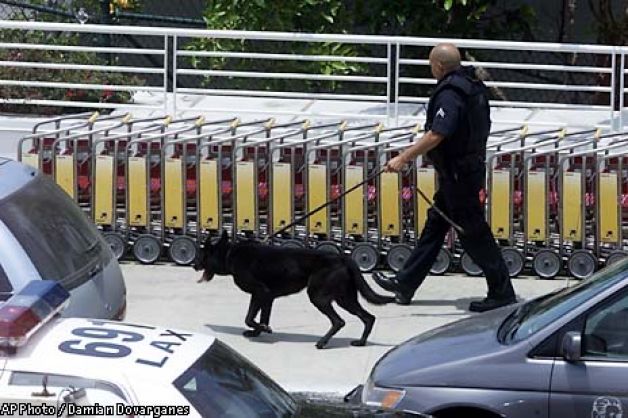 UPDATE: 1 TSA Agent killed. The shooter has been identified as Paul Anthony Ciancia (23 years-old) – now in critical condition after being shot by a police officer. 2 men hospitalized in fair condition.
As reported by NBC LA, a gunman opened fire at a security checkpoint Friday morning at Los Angeles International Airport, injuring a Transportation Security Administration employee and prompting a terminal evacuation.
A TSA spokesperson told NBC4 the shooting occurred at a security checkpoint. A traveler told NBC4 she heard gunfire in Tom Bradley Terminal, where she was preparing to board a flight to Mexico aboard Virgin America.
LAPD issued a tactical alert. Aerial video showed travelers running from the Tom Bradley Terminal, where passengers depart and arrive for international flights.