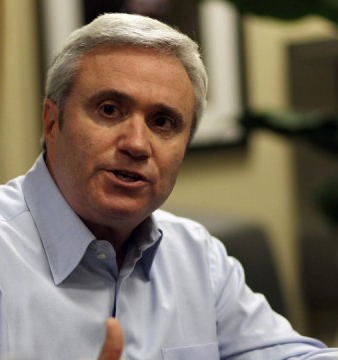 Could this possibly be behind the Michael Jackson lawsuit? This just in from AEG's communications department: AEG has ended its relationship with Randy Phillips, the CEO of AEG Live, and is restructuring the management of that live entertainment subsidiary it was announced today by the organization.
Jay Marciano, Chief Operating Officer of AEG, has been appointed Chairman of AEG Live and will assume a more active role in the management of that division, overseeing an LA-based executive team led by Paul Tollett, John Meglen, Shawn Trell and Rick Mueller. 
"Jay is a highly respected veteran of the live entertainment business," said Dan Beckerman, President  & CEO, AEG. "With his increased involvement in the management of AEG Live as its Chairman, and with the wealth of experience and expertise found among the rest of the AEG Live executive team, there is no limit to what this group can accomplish."
"Throughout the last decade, AEG Live has become one of the world's most successful, respected and dynamic live music companies," said Marciano.  "I look forward to my greater involvement with the enormously talented AEG Live Team in continuing to invest and grow one of AEG's most important divisions."
Tollett has been named CEO and President of Goldenvoice and will have a broader role in the management of AEG Live's business as a newly appointed member of the company's board. 
Meglen, who has been co-CEO of Concerts West since AEG entered the concert promotion business in 2000 through an acquisition of that boutique touring firm, will assume the role of President of Global Touring for AEG Live. 
Trell has been promoted to the role of Chief Operating Officer, AEG Live, taking over for Tom Miserendino who recently relocated to London to assume the role of President and CEO, AEG Europe.  Trell has served as Sr. Vice President and General Counsel, AEG Live for over a decade.