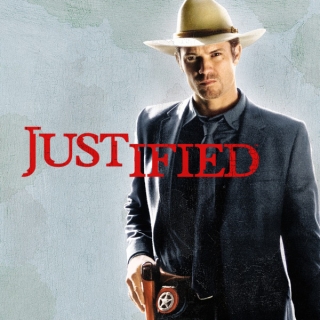 FX has locked down the January premiere dates of its original series including the Emmy Award-winning drama Justified, the hit animated comedy Archer, and its new animated comedy Chozen, which had been scheduled to run on FXX but now will be paired with Archer for a Monday night animation block.With the move of Chozen to FX, FXX will pair Ali G: Rezurection with the critically acclaimed original comedy series Legit. 

Up first for FX  in the new year is Season 5 of the Emmy and Peabody Award winning drama series Justified, which premieres on Tuesday, January 7 at 10 PM ET/PT.

Season 5 of FX's hit animated comedy series Archer moves to a new night, airing Mondays at 10 PM ET/PT beginning on January 13.
The series premiere of Chozen is set for Monday, January 13 at 10:30 PM ET/PT.

Season 2 of the award-winning drama series The Americans is scheduled to premiere in February on FX.
FXX will launch Season 2 of its acclaimed hit comedy series Legit and the debut of Ali G: Rezurection in February. 
Ali G: Rezurection includes every episode of Da Ali G Show with new, original introductions starring Baron Cohen