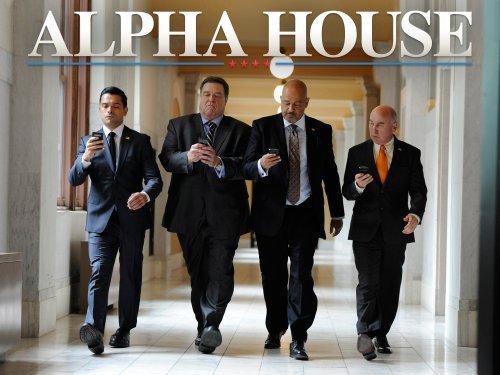 Amazon is now in the race against Netflix and other online TV streaming sources. Amazon's first series, Alpha House and Betas, will premiere on Amazon Instant Video, November 15th and 22nd. 
Alpha House is based on an article creator Garry Trudeau read about a group of senators and congressmen who share a house in Washington, D.C. A politician had remarked to Trudeau that, "it would make a great TV show, except that it's a group of middle-aged white guys and there's no sex or violence." The cast features John Goodman, Mark Consuelos, Clark Johnson, and Matt Malloy as the housemates, with Haley Joel Osment and Yara Martinez as featured players.
Betas, stars Joe Dinicol, Charlie Saxton, Jon Daly, Karan Soni, and Ed Begley, Jr., about four friends who come up with an app and try to make their fortune in Silicon Valley.
We'll see if they hit the jackpot like "House of Cards."