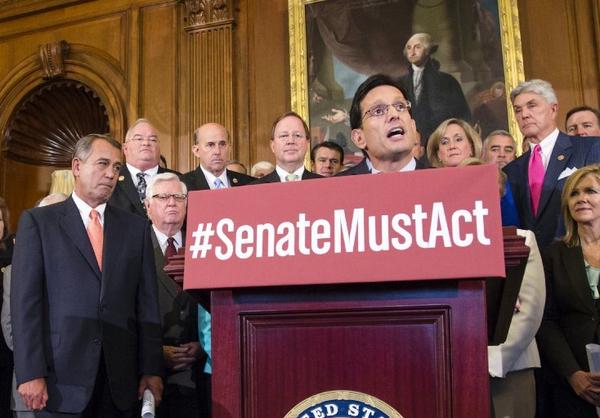 Just after midnight Thursday morning, President Barack Obama signed a bill to end the government shutdown, which lasted for 16 days. The bill will reopen the federal government and lift the debt limit. The agreement was reached Wednesday by Senate majority leader Harry Reid and minority leader Mitch McConnell and passed by the Senate and the House of Representatives. 
The Senate voted 81-18 in favor of the measure, while the House voted 285-144 in favor. But this does not mean that we are safe out of shutdown waters. The bill funds the government only until January 15th and raises the debt ceiling until February 7th. No major changes were made to Obamacare.
Obama said, "Once this agreement arrives on my desk, I will sign it immediately." He added, "I'm eager to work with anybody, Democrat or Republican." It's about time. 
All federal employees are expected to return to work tomorrow morning.