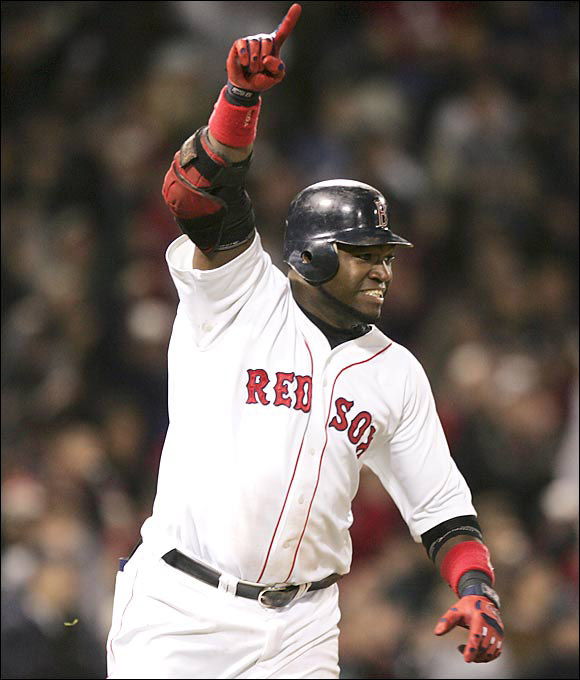 Boston Red Sox star David "Big Papi" Ortiz, MVP of the 2013 World Series, will talk about his team's exciting victory over the St. Louis Cardinals when he visits the LATE SHOW with DAVID LETTERMAN, Monday, Nov. 4 (11:35 PM-12:37 AM, ET/PT) on the CBS Television Network.  This will be Ortiz's first talk show appearance since the team's world championship win.
Ortiz, playing in his third World Series with the team, was a dominant force for the Red Sox throughout the series, posting a .688 series batting average, going 11-for-16 at bat with two home runs, six RBIs and eight walks, and reaching base 19 times out of 25 plate appearances.  He and the Red Sox clinched the Fall Classic in six games over the Cardinals with the team's 6-to-1 win Wednesday, Oct. 30.  This is the Red Sox's third World Series title in 10 years and their first championship win at their home stadium, Fenway Park, since 1918.
The LATE SHOW with DAVID LETTERMAN is a production of Worldwide Pants Incorporated.  Barbara Gaines, Matt Roberts, Jude Brennan, Maria Pope, Eric Stangel, Justin Stangel and Rob Burnett are the executive producers.
CHEAT TWEET:  It's big news when "Big Papi" #WorldSeries MVP @davidortiz celebrates @RedSox win on #LateShow Mon., 11/4, 11:35pm! http://bit.ly/1iyiQVv