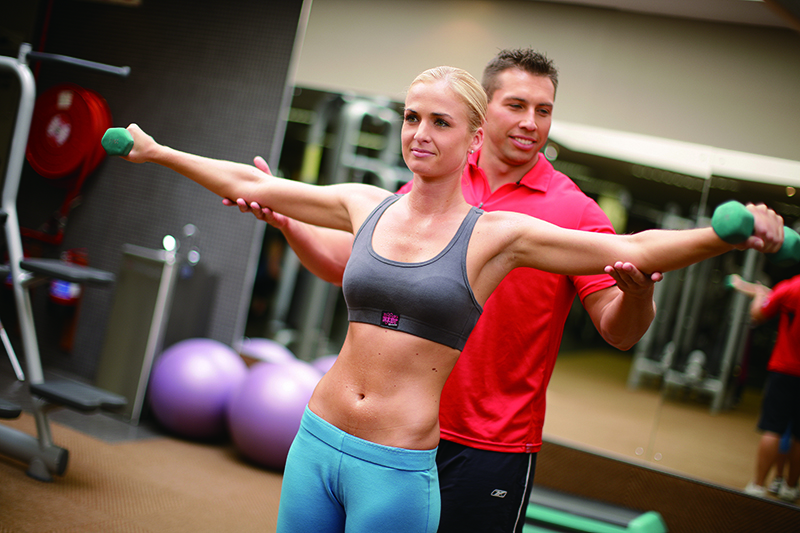 Planet Fitness will return for the third year in a row to primetime on NBC as the national gym sponsor of The Biggest Loser, which premieres October 15, 2013. Additionally, now through October 10, people can join participating Planet Fitness locations nationwide for just $10 down and then $10 a month.
As 15 new contestants begin their season 15 journey themed "Second Chances," Planet Fitness will fully equip the gym on The Biggest Loser ranch and sponsor one show challenge to help them on their weight loss journey. In addition, some episodes will feature contestants working out at Planet Fitness clubs near their homes.
Members of Planet Fitness can join in on the fun by attending premiere viewing parties at participating local Planet Fitness clubs on October 15 at 8:00 p.m. ET/7:00 p.m. CT*. In honor of the premiere, members will have the opportunity to watch the show during their workout. Clubs will also be sampling FIT™ Popcorn, a better-for-you snack that's big on taste and less than 40 calories per cup. Popcorn, Indiana's FIT line of popcorn is a Biggest Loser approved snack and will be available in clubs while supplies last.
"We're thrilled to be a part of The Biggest Loser for the third season in a row and be an integral part of the contestants' transformation process," said Dawn Sullivan, Director of Marketing at Planet Fitness. "With our affordable prices and national presence, we're happy to inspire people throughout the country to embark on their own journeys with our non-intimidating, Judgement Free Zone."
The Biggest Loser, which debuted on NBC in 2004, attracts nearly 7 million viewers a week. The NBC reality-show airs Tuesday nights at 8:00 p.m. ET/7:00 p.m. CT. The Biggest Loser is a production of Shine America and 25/7 Productions.
Planet Fitness prides itself on providing a non-intimidating environment where everyone can feel comfortable. Currently, there are nearly 700 clubs nationwide with more than 4.5 million members. For more information, please visit www.planetfitness.com or follow us on Facebook (www.facebook.com/Planet Fitness) and Twitter (www.twitter.com/PlanetFitness).