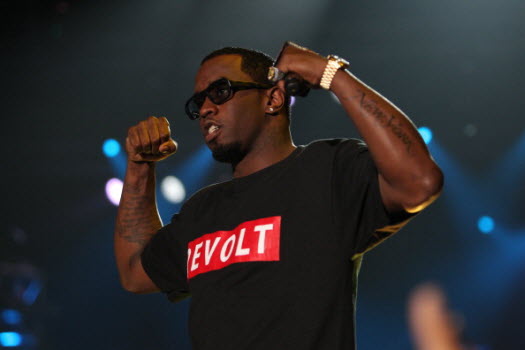 At 8 p.m. EST, Diddy's REVOLT TV—the new name in music—officially launched on-air via Time Warner Cable and Comcast (and for the next three days, online at REVOLT's site).
After kicking off the launch with a segment filmed at Biggie's childhood doorstep, REVOLT's founder Diddy took fans way back with the video for Big's breakout hit "Juicy," before the channel played a series of videos from music's most progressive acts, from Disclosure to A$AP Rocky to Daft Punk to Solange to Gesaffelstein.
To celebrate the night, Diddy hosted a launch party in New York City, during which he announced, "Once it goes on, it doesn't go off!" And as REVOLT moves through its first night on the air, we wanted to take a quick look at some of the best reactions to the brand-new network. From FADER Magazine founder Rob Stone to music industry icon Shawn Pecas to a slew of music's most influential artists, REVOLT was on the tip of everyone's tongue tonight.
Check out reactions to REVOLT's launch below, and make sure to keep it locked to REVOLT's site as we stream live for the next two days.
– See more at: http://news.revolt.tv/revolt-tv-launches-artists-fans-react/#sthash.xOHzzLhI.dpuf