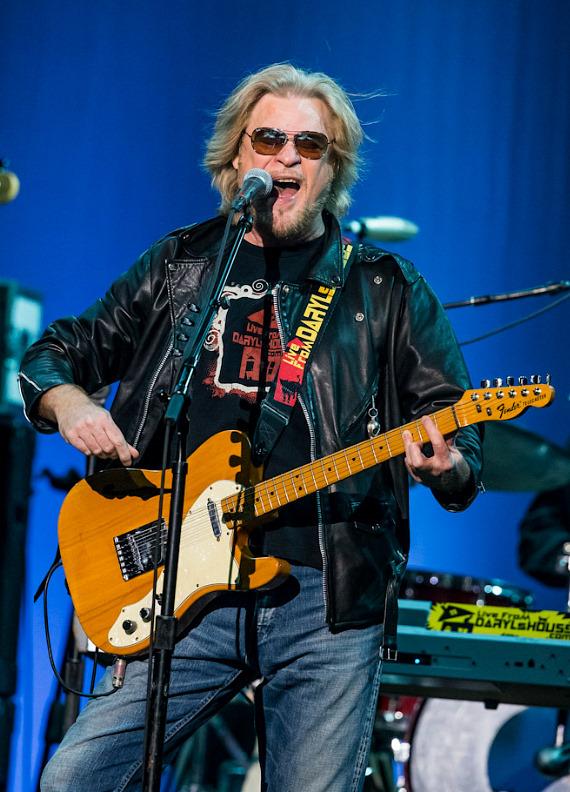 Live from Daryl's House, Daryl Hall's critically acclaimed, award-winning performance series has renewed its agreement with Viacom Media Networks' high-definition music channel Palladia, and will immediately commence producing new episodes, adding to the more than 60 already in the archives. Those shows will start debuting in early 2014 and will continue to premiere on www.livefromdarylshouse.com, where previous installments will be archived.
"I'm thrilled to be able to start producing these new shows for our ever-widening audience, after renewing our relationship with Palladia," says Daryl. "A day doesn't go by that I don't hear from fans about how much they love the show, and everyone knows how much I enjoy doing it. Believe me when I tell you, the best is yet to come."
The show is a joint venture between Hall's Good Cop Bad Cop Productions and Palladia.  Executive producers for the show include Hall along with Daryl Hall and John Oates manager, Jonathan Wolfson.  New guests will be announced in the coming weeks.
"We are very pleased to continue this association with ourLive from Daryl's House partners at Palladia," said Wolfson. "This has proven to be a successful combination and we look forward to furthering our alliance, while expanding the brand."
"For Palladia, 'Live From Daryl's House' represents the perfect match of programming and television network," said Rick Krim, Executive Vice President, Talent and Music Programming.  "Our viewers' response has been overwhelmingly positive to Daryl and the series which captures the unexpected magic that can happen when talented artists relax and create music together.  We're proud to be a part of this show."  
The deal was brokered by Wolfson and Ben Zurier, Executive Vice President, Programming Strategy, VH1, VH1 Classic and Palladia. 
The past seven years have marked a steady stream of superlatives and recognition for Live from Daryl's House, with Hall receiving a Webby Award for Best Variety series from more than 10,000 entries at the 14th annual ceremony before garnering an O Music Award from MTV. A live version of Live from Daryl's House, featuring Hall and previous show guests Sharon Jones and Allen Stone, launched a successful national tour.