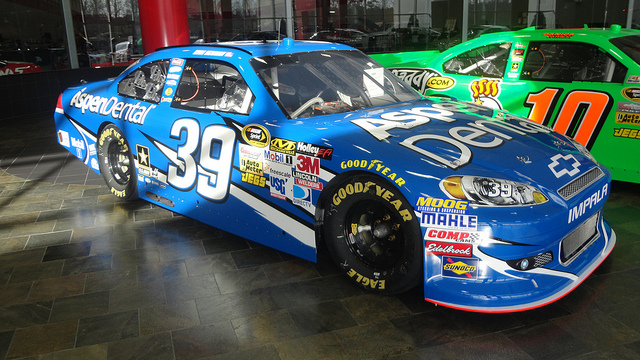 Superspeedway, Danica Patrick and executives from Aspen Dental unveiled the No. 10 Aspen Dental Chevrolet SS Patrick will compete with in two NASCAR Sprint Cup Series races beginning in 2014. Patrick will take to the track in the fresh, new blue-and-white No. 10 Aspen Dental Chevrolet SS fielded by Stewart-Haas Racing (SHR) March 9 at Las Vegas Motor Speedway and Aug. 31 at Atlanta Motor Speedway.
Based in Syracuse, N.Y., Aspen Dental is one of the largest and fastest-growing networks of independent dental care providers in the United States. Aspen Dental has more than 400 locations in 27 states, with nearly 5,000 dentists and team members focused on helping patients get the care they need by offering a full range of quality dental and denture services, from preventive care to general dentistry to restoration.
The 2014 Sprint Cup season will mark Aspen Dental's third year with SHR.
GoDaddy will continue to serve as the primary sponsor for Patrick and the No. 10 team at all other Sprint Cup races. When not serving as primary sponsor, Aspen Dental will be an associate sponsor with placement on the B-post and lower-rear quarter panel of the No. 10 Chevrolet, with additional placement on the upper chest of Patrick's uniform.