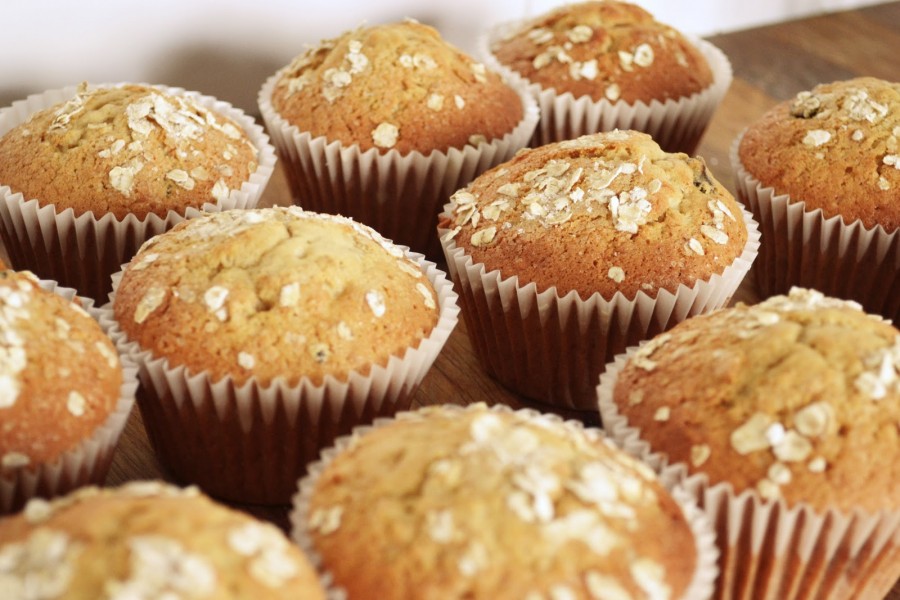 Oatmeal can help in lowering your cholesterol. Here's a yummy way to make a healthy snack that tastes good and benefits you…
What You Need:
1 cup old-fashioned rolled oats

1 cup buttermilk

1 large egg, beaten lightly

1 stick (1/2 cup) unsalted butter, melted and cooled

1 cup all-purpose flour

1/2 teaspoon salt

1 teaspoon baking powder

1/2 teaspoon baking soda

1/2 cup dried currants
What To Do:
In a large bowl, combine oats and buttermilk and let stand 1 hour.
Preheat oven to 400°F. and butter twelve 1/2-cup muffin tins.
Add egg, sugar and butter to oat mixture, stirring until just combined.
Into another large bowl, sift together flour, salt, baking powder, and baking soda and add to oat mixture, stirring until just combined. Fold in currants.
Divide batter evenly among prepared muffin tins. Bake muffins in middle of oven until golden and a tester comes out clean, about 20 minutes.