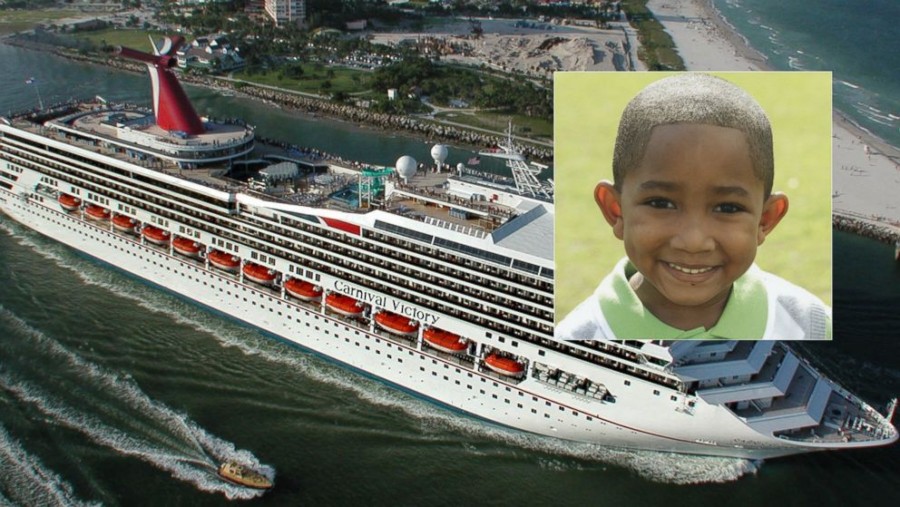 Photo Courtesy of ABC News
A tragic death occured aboard a Carnival Cruise ship this past weekend. It seems the cruiseline has little to know luck in sailing the waters without trouble. One ship stranded and towed to shore, one ship floats away and another sees the death of a child. As reported by CNN, a 6-year-old central Florida boy drowned in a pool on a Carnival Cruise ship over the weekend after hasty efforts to resuscitate him failed.
The boy, of Winter Garden just outside of Orlando, was spotted underwater in a mid-ship pool by passengers Sunday, according to a police report and one witness account. It occurred when the ship, the Carnival Victory, was returning from its last leg of a four-day Caribbean cruise.
Passenger Deshaun Christian, 23, who witnessed the rescue, saidthat the incident caught people, enjoying music and dancing, off-guard. Christian said a DJ discovered the boy struggling in the water and immediately stopped the music. A guest then jumped into the pool with his clothes on and pulled the boy out, followed by a crew member who unsuccessfully tried to revive the boy, Christian said. The boy was pronounced dead shortly after.