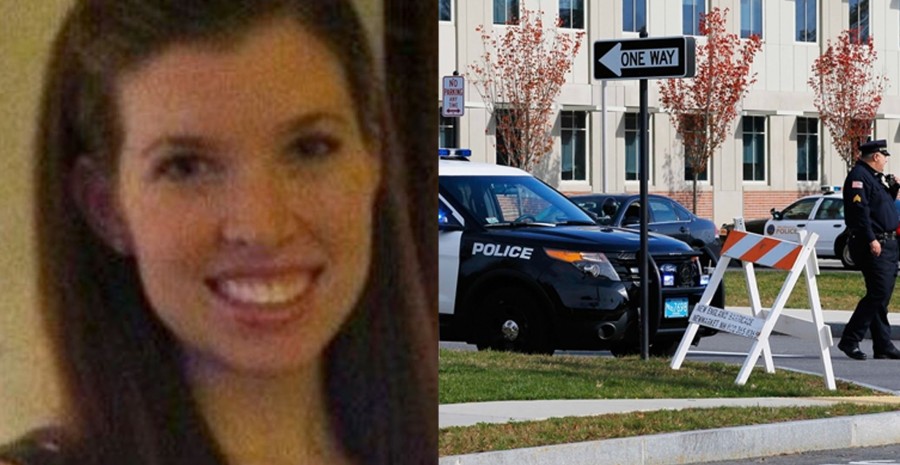 It has been a week of tragic news involving two separate occassions where young teenagers shot their teachers dead. First in Nevada, a 12-year-old boy, whose name has not been released, shot a fellow student in the shoulder. Then he turned his gun on math teacher Mike Landsberry before shooting a second student in the abdomen and killing himself.
Now breaking news moves to Massachusetts where a 14-year-old high school student is accused of killing a math teacher, whose body was found in the woods behind the school.
The body of Colleen Ritzer, 24, of Andover, was found in a wooded area near Danvers High School early Wednesday, and the boy will be arraigned on a murder charge, Essex District Attorney Jonathan Blodgett said.
Police started investigating after Ritzer was reported missing late Tuesday night because she had not returned home from work and was not answering her cellphone. Investigators found blood in a second-floor school bathroom and soon located the victim, he said. He did not say how Ritzer died.
The boy also was reported missing Tuesday after not coming home from school. He was spotted walking along a road in neighboring Topsfield at about 12:30 a.m. Wednesday.
His name was not made public because of his age. He faces arraignment Wednesday in juvenile court, where proceedings are closed to the public.
This is not the first time we have seen an influx of school murders. The question is, why so many school killings in so little time and why are the murderers so young?