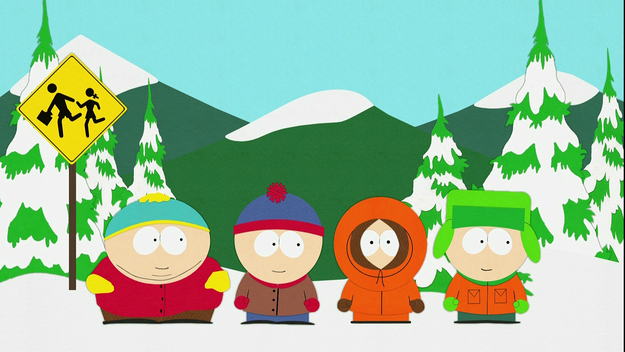 Fans of the five-time Emmy award-winning animated series "South Park" can take a trip down memory lane to revisit all 16 seasons of the epic series online beginning on Saturday, September 21 at 3:00 p.m. ET at SouthParkMarathon.com.
For the first time in the series' long-running history, the ultimate "South Park" marathon will stream 234 episodes back-to-back from season one through 16 online with limited commercial interruption for a four-day marathon that will lead into the season 17 premiere on Wednesday, September 25 at 10:00 p.m. ET/PT. The marathon will be comprised of 94 hours, 59 minutes and 40 seconds of "South Park" content online, including Matt Stone and Trey Parker's "Year of the Fan" commentary to introduce the Top 15 episodes, as well as the full-length "6 Days to Air" documentary about the making of "South Park."
Named "One of the All-Time Greatest TV Shows" by Entertainment Weekly, Comedy Central's "South Park" launched on August 13, 1997. The series airs Wednesday nights at 10:00 p.m. and repeats later that night at midnight (all times ET/PT).