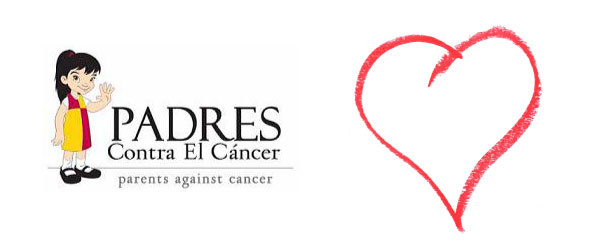 September is Childhood Cancer Awareness Month, and PADRES Contra El Cancer (PADRES) wants to encourage the public to promote and inspire others to give HOPE to children who have been diagnosed with this terrible disease, as well as their families.
PADRES will commemorate Childhood Cancer Awareness month with their 13th Annual 'El Sueno De Esperanza' Gala on September 24 th, 2013 at Club Nokia at L.A. Live.  As part of this gala, two special honorees will receive an award for their tireless efforts of HOPE against cancer.  They are Latin Grammy Award-winning Mexican rock singer and actress, Alejandra Guzman and Multiple Latin Grammy and Grammy Award winning regional Mexican music singer and songwriter, Joan Sebastian.
Joan Sebastian has been battling with cancer since 1999, overcoming it four times with determination and strength, while sharing his experience and his battle with the public.  He is a true survivor and his courageous journey has inspired many people facing their own personal battle with cancer.
"I am honored to be receiving this award from PADRES Contra El Cancer", said Joan Sebastian. "I appreciate the passion and support that they provide to families who have a child battling this devastating disease, and whole-heartedly support their mission."
Alejandra Guzman battled breast cancer in 2007 and is currently cancer-free, thanks to an early detection exam. Guzman has been a breast cancer prevention advocate, and has participated in several awareness campaigns over the last few years.
Official 13th Annual Gala Sponsors include:Verizon, Verizon, AEG, BlackBerry, Keck Hospital of USC and Univision Los Angeles 34, whose generous support will directly increase the number of children and communities that PADRES is able to serve as part of its National expansion throughout California, South Florida, New York and Nevada.
More than 400 celebrities and leaders in business, entertainment and philanthropy are expected to attend this year's event. Invited guests include Mario Lopez, who will serve as the Gala's Master of Ceremonies, Latin Grammy Award winning Artist, Ana Barbara, who will give a special tribute performance,  Antonio Carmona, Edward James Olmos, Yancey Arrias, Enrique Gutierrez, Amaury Nolasco, Keven Ramirez, Josie Loren, Enrique Castillo, Panky Savinon, Constance Marie, Matt Cedeno, Dania Ramirez, Edy Ganem, Cassie Scerbo, Rafael Amaya, Angelica Celaya, Benito Martinez, Quinton Aaron, Justina Machado, Andy Vargas, Joyce Giraud and many more.
To commemorate Childhood Cancer Awareness Month, PADRES along with National Spokespersons, Eva Longoria and Beto Cuevas want to remind supporters from across the nation to join the 13th Annual 'El Sueno de Esperanza' Gala. The event will take place on September 24, 2013 at Club Nokia at L.A. Live and will include a celebrity red carpet, cocktail reception, VIP lounge, gourmet cuisine and beverages by Wolfgang Puck Catering and special performances by world renowned flamenco singer and percussionist, Antonio Carmona and international flamenco entertainers Manuel Gutierrez and Fanny Ara.
Facebook: www.Facebook.com/IAmHOPE.org