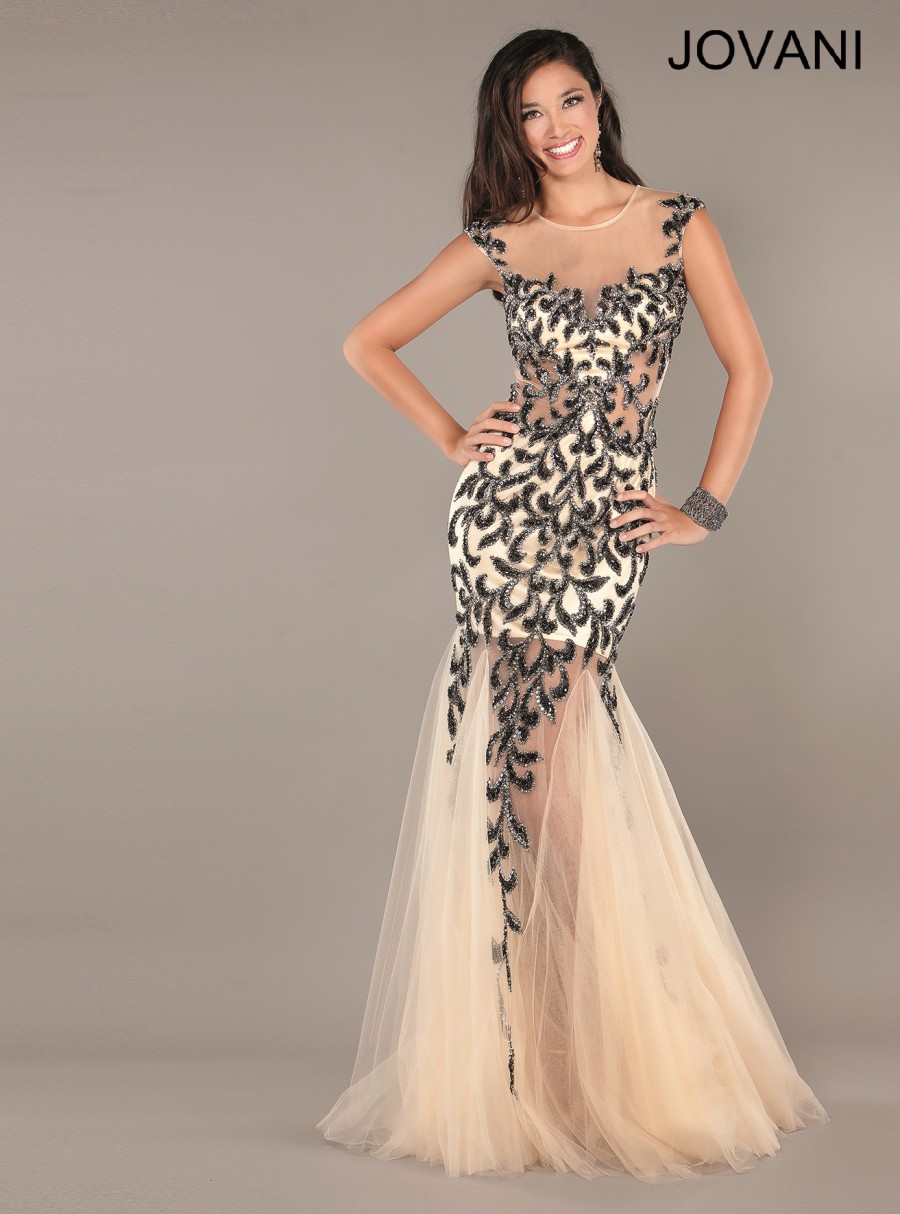 Autumn begins September 22 nd and, in most places around the country, it brings a wonderful change in colors and temperature. This new palette and cooler weather mean that the savvy, fashionable woman's wardrobe, from a work ensemble to a night out cocktail dress, needs to keep up. World-class creator of couture and designer dresses, Jovani has a selection of fall fashions that are expertly on trend and flattering for every woman. These pieces aren't just celebrity dresses; Jovani fashions are ideal for fall nights out, luxurious autumnal weddings, and, of course, Homecoming celebrations for any woman.
For those young ladies looking for the perfect styling this Homecoming season, Jovani's Pinterest boards are incredibly helpful. With a whole board just for accessories, the Jovani girl won't be without ideas for how to style her look for the Homecoming dance. The gorgeous accessories on that board are just a start; Jovani also has an incredible board dedicated to full styling tips for Homecoming 2013. Each pin presents a beautiful Jovani Homecoming gown and recommended pairings. Ideas for shoes, nail polishes, earrings, purses, and much more are shown, allowing the Jovani girl to have a full body look from head to toe.
The other Jovani Pinterest boards are equally fun and exciting. One takes you into the designer's exclusive showroom in New York, another shows celebrities wearing their favorite Jovani fashions, and there's even a board showcasing Jovani runways from around the world. Social media mavens may even find themselves on the Jovani page, perhaps featured on the Instagram Prom Posts or Fabulous Fan Photos boards. Take a look at all of the fabulous Jovani boards, found on Pinterest at @JovaniFashions.