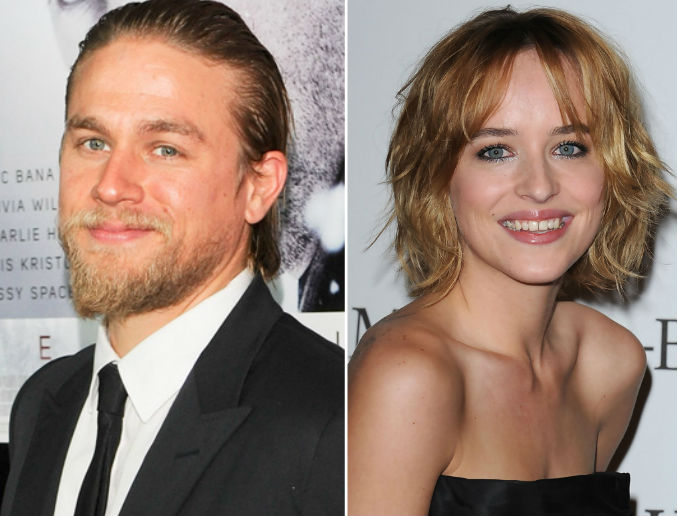 After all of the hype and anticipation, author EL James announced via the twittersphere that Charlie Hunnam has won the role of Christian Grey in the film version of "Fifty Shades of Grey." Is he the right man for the part? I was certainly surprised. The "Sons of Anarchy" and "Pacific Rim" star isn't exactly who I expected would take on the tormented entrepeneur/sex charming character. We'll see what happens when they suit him up GQ style. Actress Dakota Johnson will portray the naive Anastasia Steele…
Johnson is the daughter of Don Johnson and Melanie Griffith and has starred in "The Social Network," "The Five-Year Engagement" and "21 Jump Street." The 23-year-old actress has also appeared in the TV series "Ben and Kate" and guest-starred on "The Office." Dye her hair black and Johnson will work out just fine, I'm sure.
The movie will be produced and distributed by Universal Pictures and Focus Features film.
P.P.