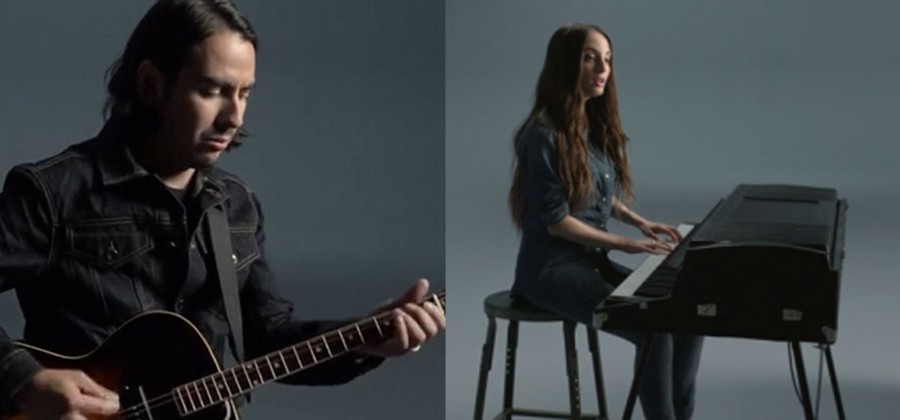 As an exclusive first for Gap, the brand is revealing two spots on Twitter first and is also leveraging a new platform as an extension of a traditional TV network. Grounded in the idea of expressing one's authentic self, each spot features a contemporary musician, who for the first time is recording a song made famous years ago by their parent and making it their own. These raw, intimate renditions are modern takes on classic pieces and provide a rare glimpse into the soul and journey of each artist brilliantly directed by Danny Clinch.

Illustrating her skills as a pianist, American singer and songwriter, Alexa Ray Joel, sings her version of father Billy Joel's classic, "Just the Way You Are." In 1979, the iconic melody won Grammy Awards for Record of the Year and Song of the Year.
Expressing his love for the blues, English musician, Dhani Harrison, performs "For You Blue," a song written by his father, George Harrison. "For You Blue" was first recorded in 1969 and then released on The Beatles' "Let it Be" album a year later.
"The entire Back to Blue campaign embodies what it means to be comfortable in your own skin." says Seth Farbman, Gap's Global Chief Marketing Officer. 
"Just the Way You Are" and "For You Blue" tracks are available for download now on iTunes. All proceeds of the "For You Blue" track by Dhani Harrison will go to George Harrison's Material World Foundation, which is currently focused on helping create awareness for the Christopher and Dana Reeve Foundation and its mission to cure spinal cord injury.
On September 13, Gap began revealing a series of audio content from both spots through a retweet call-to-action. Once 500 people retweeted a special link from @gap, the audio content and musicians' names were unlocked. Then, once 1,000 people retweet a follow-up tweet from @gap, the full spots will be revealed on Twitter by September 16 at 11:30 a.m. EST and will begin airing on U.S. primetime that same evenomoted Tweets using Twitter's TV ad targeting technology, Gap is broadening the reach of the spots by connecting with consumers who are tweeting about relevant TV shows where Gap already advertises and connecting with consumers outside of its organic follower base. Twitter is also acting like a phantom "TV network," enabling the videos to appear in countries like the UK where they're not airing on traditional TV.
"The way people get their information and entertainment has materially and permanently changed. It's everywhere every minute of the day. While TV still reaches many people at the same time, it's the power of social conversations that turn amazing video content from a commercial into an event. By leveraging a platform like Twitter, we're able to broaden and deepen the emotional power of Back to Blue, long after the spots have stopped airing on the networks," added Farbma, direct, social, in-store and digital.