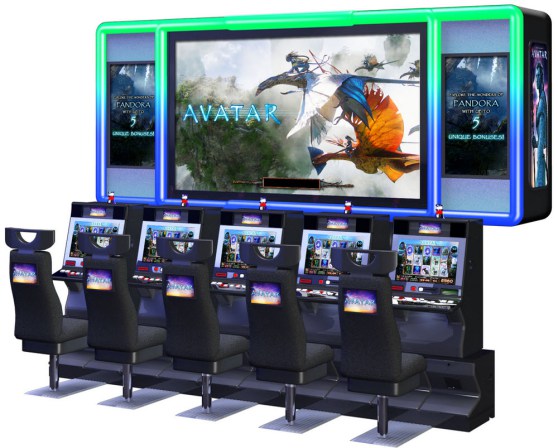 Gripping graphics, captivating content and incredible innovation won big today as IGT's  James Cameron's AVATAR Video Slots and James Cameron's AVATAR Treasure of Pandora were named "Best Slot Product" in the 2014 Gaming Technology Awards.
Hosted by Global Gaming Business, and dubbed one of the gaming industry's finest accolades, the winners were announced on the floor of the Global Gaming Expo (G2E).
Inspired by the highest-grossing movie of all time, James Cameron's AVATAR, the dazzling game duo is packed with iconic imagery from the film and industry-first innovation. IGT collaborated with Twentieth Century Fox Consumer Products and Lightstorm Entertainment to bring these captivating games to life.