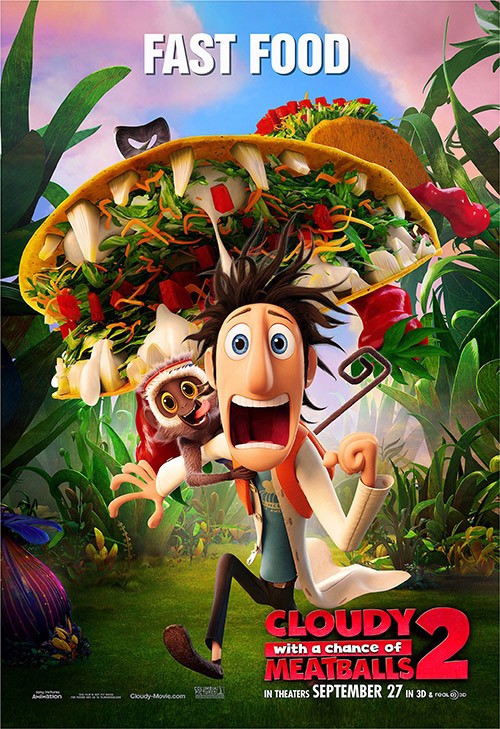 It's inevitable most of the time; when a Disney, Pixar or Dreamworks animated film opens, families come a runnin'. This weekend, the sequel "Cloudy With a Chance of Meatballs 2" beat all other major releases at the box office.
The 3-D animated sequel launched with $35 million, according to an estimate from distributor Sony Pictures. The audience survey predictions hoped fro a close $45 million on opening weekend. It will make its money in due time. The first Cloudy film debuted with $30.3 million in 2009 and went on to rake in $243 million worldwide.
Ron Howard's race car drama "Rush" unfortunately did not impress, bringing in $10.3 million. The romantic comedy "Baggage Claim" grossed $9.3 million, barely beating the $9-million rom Joseph Gordon-Levitt's directorial debut "Don Jon." An important note is that both films were made for under $10 million.