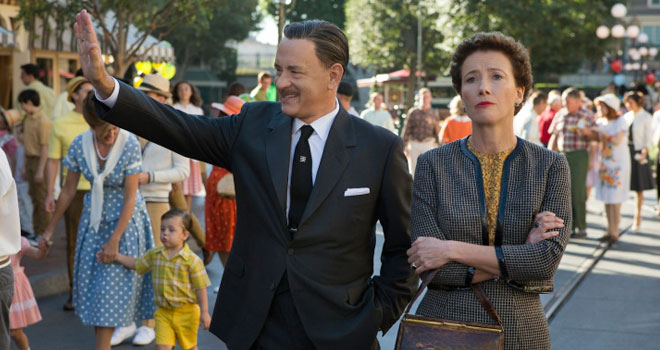 The AFI Fest has just announced that their November 7th opening night film will be Disney's "Saving Mr. Banks".
The film stars Emma Thompson (Sense and Sensibility) as Mary Poppins author P.L. Travers and Tom Hanks (Forrest Gump) in a supporting role as Walt Disney. 
With awards season just around the corner, could this be Disney's big attempt to push "Saving Mr. Banks" into Oscar territory?
For more on the AFI Fest, head to: http://www.afi.com/afifest/.