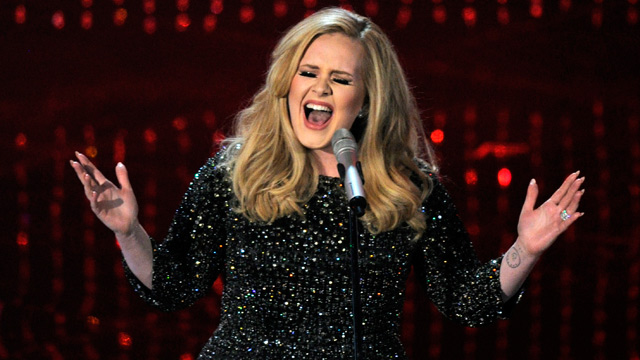 Bluewater Productions will be releasing a new comic book about the life of singer Adele.  "Fame: Adele"  the comic book is releasing this week and will be available in print and digital.
Michael Troy writes the 32-page comic book with art by Manuel Diaz. The comic book will feature two collectible covers.
"In a day and age when you need so many gimmicks to get attention, it is so refreshing to see Adele get all the attention she deserves with her only gimmick being her powerhouse vocals.  I have nothing but love for her." says Troy.
Upcoming FAME subjects include: Neil Gaiman, Carrie Underwood & Helen Gurley Brown.
To order the book on iTunes click here: http://bit.ly/18lLjtA
Print copies of FAME can be ordered at Comic Flea Market here: http://bit.ly/XKXzyo