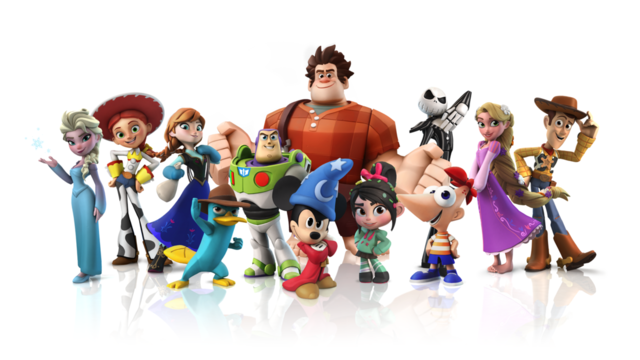 Disney Interactive today launched the company's largest and most ambitious gaming initiative to date, "Disney Infinity" for the Xbox 360, PS3, Wii U, Wii, and Nintendo 3DS.
The starter pack features the game software, the Infinity Base, three character figures and Play Sets inspired by the worlds of The Incredibles, Monsters University and Pirates of the Caribbean, one Power Disc pack, a trading card with a web code and countless hours of creative play in the groundbreaking Toy Box mode.
"Disney Infinity allows players the creative freedom to bring to life original adventures that are only limited by their own imaginations," said John Pleasants, co-president, Disney Interactive. "We are excited to see how our Guests will combine Disney and Pixar characters to create all new stories that they can share with friends and family across gaming systems."
In a way that only Disney can, each Disney Infinity character figure will come to life and play together in a virtual "Toy Box," where they can build and customize their own unique virtual worlds using their favorite characters, vehicles, settings and more. The game also includes story-driven experiences, called "Play Sets," which allow players to solve challenging puzzles, battle enemies and explore iconic locations from famous Disney properties.
Disney Infinity is available now on Xbox 360, PlayStation3, Wii, WiiU and Nintendo 3DS. Unique play experiences are available for Wii and 3DS systems, and on mobile devices. The Disney Infinity starter pack carries a suggested retail price of $74.99 and all versions are rated "E10+" by the ESRB. The Lone Ranger and Cars Play Sets are available separately for a suggested retail price of $34.99.