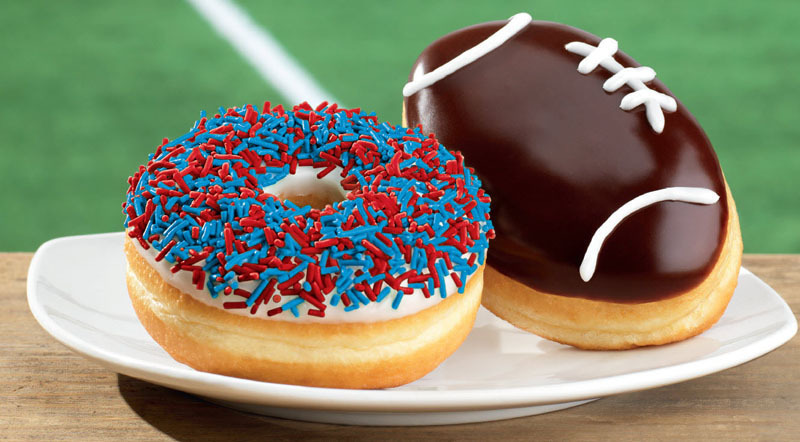 Tim Hortons Cafe & Bake Shop is kicking off football season! The bakery cafe chain's Game Day Donuts are back in restaurants and ready to be the sweetest treat at football fanatics' tailgates this season.
The custom created Vanilla Dip donuts are adorned with sprinkles in team colors for high school, college and professional teams. New in 2013 is the limited edition Football Donut—a football shaped donut dipped in chocolate fondant and finished with white frosting as football laces.
To learn more about Tim Hortons Cafe & Bake Shop, visit www.timhortons.com or follow on Facebook www.facebook.com/TimHortonsUS), Twitter (@TimHortonsUS) and Instagram (@TimHortonsCafeandBakeShop).