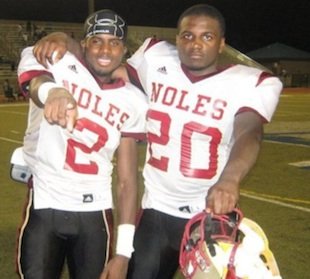 Mere days before the start of the season, a suburban Atlanta 16-year-old football player has died after breaking his neck during a practice game.
De'Antre Turman, a student at Creekside High School in Union City, Ga., was casually playing in a season warm up game on Friday when he made a seemingly routine tackle on another player. According to several sources, onlookers said that Turman immediately went limp after making the tackle.  
An ambulance was sent, but Turman was unable to be saved. 
Turman had reportedly received a scholarship to play at the University of Kentucky upon graduation.