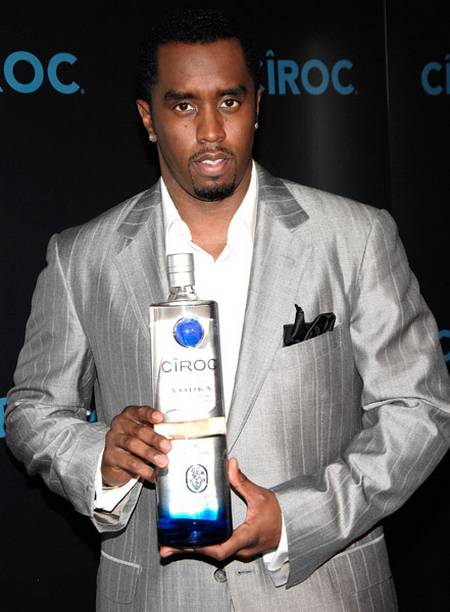 Sean "Diddy' Combs and the makers of CIROC Ultra Premium Vodka announce the newest addition to its family of luxury spirits – CIROC Amaretto. CIROC Amaretto is a cherry-almond flavor infused vodka with a touch of vanilla and a silky-smooth finish. It is exceptionally versatile, allowing for a greater range of cocktail creativity versus similarly flavored spirits and delivers a unique twist to the brand's flavor line-up, which currently features CIROC Peach, CIROC Coconut and CIROC Red Berry – three of the category's top five sellers.
"Anyone who knows me knows that I love to innovate, whether it's to do something no one else has done before, or take something everyone knows and completely reinvent it," said Sean "Diddy" Combs. "I am excited to introduce the world to our newest creation.  CIROC stands alone as the only brand in the spirits category to produce three of the top five selling flavored vodkas. CIROC Amaretto will build on this success with a delicious tasting spirit."
CIROC Amaretto is deliciously rich and versatile. Simple mixers for it include cola, pineapple juice and orange juice. More complex cocktails mix CIROC Amaretto with champagne, white Creme de Cacao, bourbon or espresso.  Distribution of CIROC Amaretto began in July and it is now available nationwide, wherever top quality spirits are sold. CIROC Amaretto will be available in 50mL, 200mL, 375mL, and 750mL, along with 1L and 1.75L sizes, for the suggested retail price of $34.99 for a 750mL bottle. This specialty spirit is 70 proof and 35% ABV.