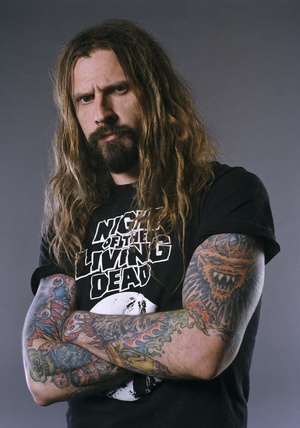 What would the haunt be without a few good monsters?! Scream Team Productions, Southern California's top haunt consulting and marketing firm, has partnered with Rob Zombie and Steve Kopleman to take on casting and management of the scare talent, in all three mazes and midway; lead by Casting/Director Willie May. Make October 2013 a month you will never forget! Scream Team Productions is casting for ROB ZOMBIE'S GREAT AMERICAN NIGHTMARE – the hottest Haunted Attraction coming to the Pomona Fairplex October 2013! Scream Team Productions is looking for scare actors, freaks, little people, beautiful, outgoing females. Any prior haunt experience is a plus (but not required) as well as acting, sliding, breathing fire, sword swallowing, stilt walking and special skill performers to fill three mazes and the Bloody Boulevard.
Paid Positions Are Available Now! Auditioners must be 18 years or older. Must be thick skinned and comfortable with gore, nudity, and offensive or disturbing material. Stamina to work 5+ hours, four days a week, Thursday through Sunday past midnight. Audition will be Saturday August 31, 2013 upstairs at 804 Fair Oaks Ave. South Pasadena, CA 91030. Auditions run from 10am – 3pm. To schedule a time to audition call (877) 643-6132 extension 706.
Rob Zombie's Great American Nightmare will feature three attractions based on Zombie's own horror films: Lords Of Salem Total Black Out, The Haunted World Of El Superbeasto 3D, and Haunt Of 1,000 Corpses. In addition to the scare factor RZGAN will host 15 nights of music from top national and regional artists in the indie/punk, EDM, metal, rock and Latin genres. For more information and to buy tickets, visit http://www.greatamericannightmare.com.