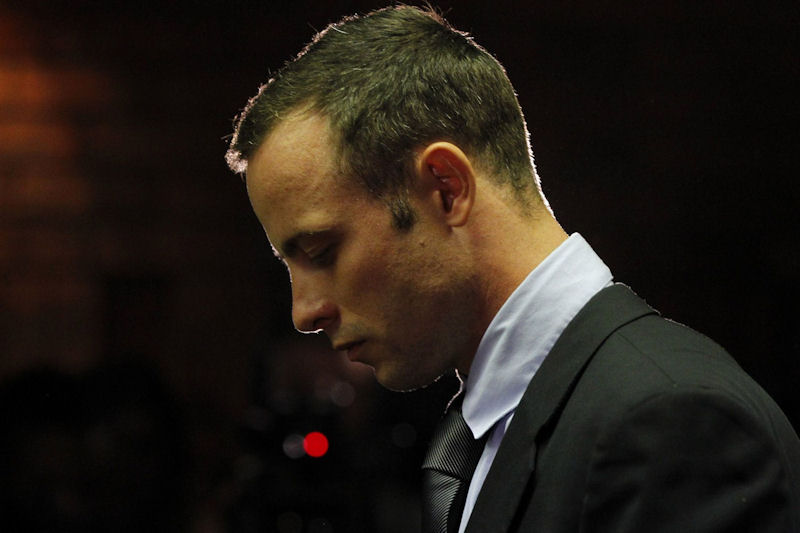 Photo Courtesy of http://www.mirror.co.uk
As reported by Associated Press, Oscar Pistorius will be indicted for premeditated murder on Monday and the double-amputee Olympian will go on trial in early 2014, about a year after shooting dead girlfriend Reeva Steenkamp.
The famous athlete will be served with the murder indictment on the day Steenkamp would have celebrated her 30th birthday.
Pistorius will be formally charged for the Valentine's Day slaying of the woman he says he loved dearly and killed by mistake, and will face a life sentence with a minimum of 25 years in prison if convicted of premeditated murder. Other charges could be added to the indictment — reportedly relating to Pistorius shooting a gun out of a moving car and firing one accidentally at a restaurant.