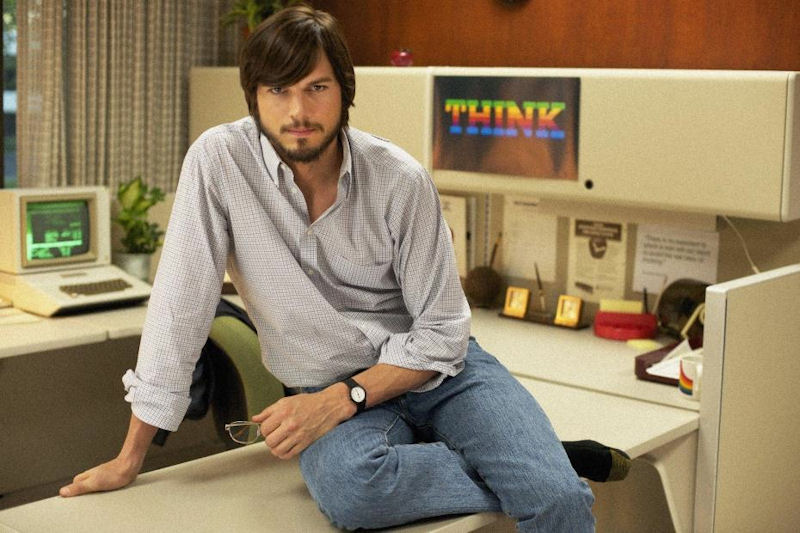 Ashton Kutcher has never been known for being the smartest actor in Hollywood, but he sure is one of the most popular. Actually, if someone were to have come up to me a few years ago and told me that the guy best known for such messes as "Dude Where's My Car" and "Just Married" was going to play any character with an IQ above 50, I'd laugh in his or her face. Proving me so incredibly wrong, Kutcher puts in the best performance of his career as Steve Jobs in director Joshua Michael Stern's (Swing Vote) "Jobs."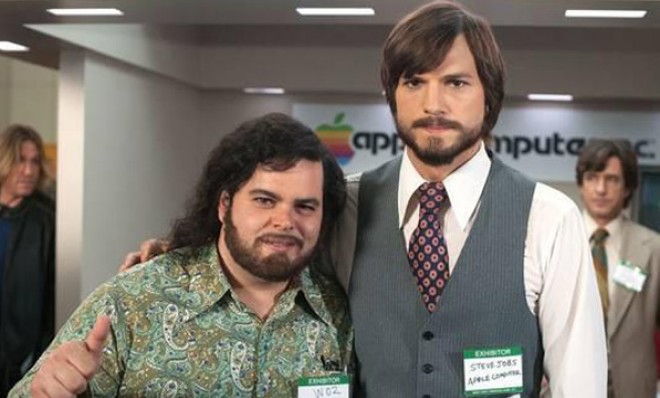 Stern's decision to open the film in 2001 — right before the launch of the iPod — is exactly the introduction the audience needs to settle into the film. As we watch an emaciated Jobs, already withered by cancer, we cannot help but feel like we are watching a documentary. Kutcher's likeness to the former Apple CEO is uncanny, and by expertly mimicking his forward arching gait, hand gestures, and facial mannerisms, the actor truly brings the visionary to life.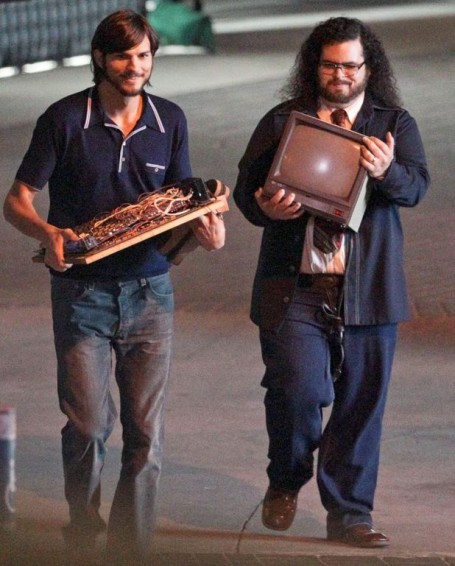 After this brief prelude, Stern chooses to place the majority of his film chronicling the early years of Apple. Spanning from Jobs' time spent as a student at Reed to the introduction of the beautifully colored Macs of the late 1990s, Stern is much more concerned about showing Jobs as a visionary instead of the products he helped develop — like the iPhone and iPad.
Kutcher sheds the receding hairline from the first time we saw him, and slides comfortably into a college age Jobs. With piercing blue eyes, a restless mop of hair, and an inability to keep his shoes on once leaving the classroom, the actor displays a look of unbridled motivation, yet a certain lack of focus when we first meet him. He drops acid with his friends, travels to India on a whim, and even takes obscure courses like calligraphy and Buddhism.
As Jobs grows from a wayward college kid to a budding programmer at Atari, Stern begins to highlight many of Jobs' flaws such as his obsessive personality, lack of empathy, and bad attitude. In developing the Apple Computer 1, a device that was supposed to bring the personal computer to the masses, Jobs becomes much more alienated as an individual. He is the one making countless phone calls while his partners tan outside. He is the one staying up all night working alone. And he is also the one that throws his girlfriend out of his house after she tells him she's pregnant.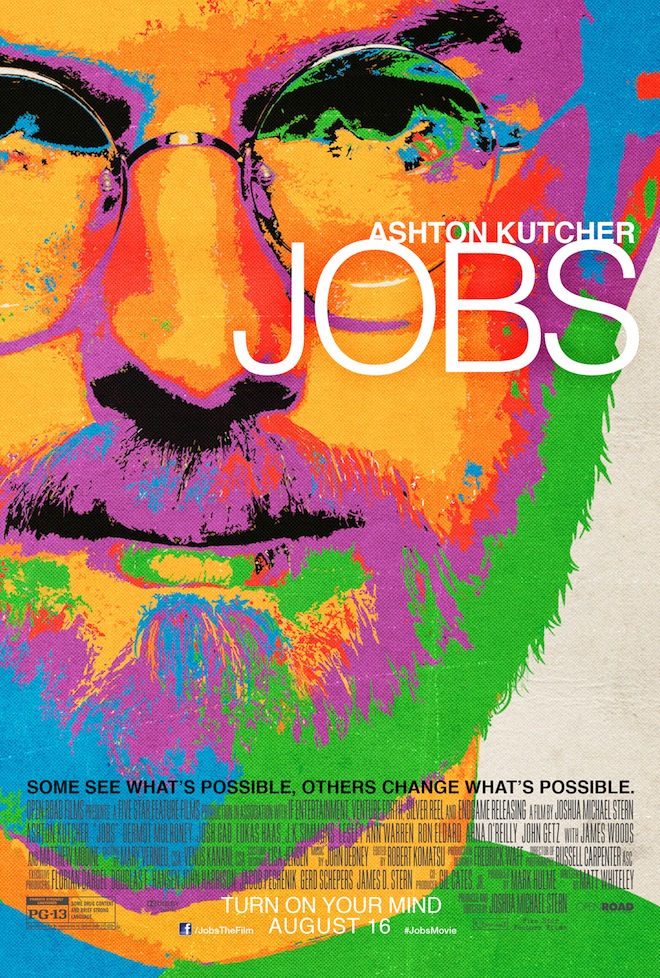 Josh Gad as Apple co-founder Steve Wozniak perfectly captures how a normal person might interact with the tyrannical Jobs. The true brain child behind the Apple computer, Wozniak is much more concerned about making the most out of life instead of becoming a billionaire. When he first shows Jobs his computer device, Gad displays a look of giddiness for just having another human talk to. Jobs, on the other hand, sees a potential business partner.
However one defines Wozniak and Jobs' relationship, there is no denying that Gad is the perfect co-star for Ashton Kutcher. The actor most recognizable from the Broadway show "Book of Mormon" and the now defunct TV series "1600 Penn," feeds off of Kutcher's brooding vision of Jobs and gives the film an occasional light moment. Whether it's a visual gag like poking fun of his own weight, or an offhanded sarcastic remark, Gad's depth as an actor is definitely seen working at full force. Just like his Wozniak character gives everything to Jobs, Gad gives his full effort to his role.
Joining Kutcher and Gad is a supporting cast that includes: Dermot Mulroney (Zodiac), J.K Simmons (Spider-Man), Lukas Haas (Inception), and Victor Rasuk (How To Make It In America). Stern is able to extract the best out of each cast member, yet maintain a total vision that is destined to be rewarded at the Academy Awards.
Oscar nominations are twinkling in the near future for Kutcher and Gad. Whether or not they are perceived as worthy enough to satisfy Academy voters, however, remains to be seen.
Everyone that goes to see "Jobs" basically knows what's going to happen. Apple, at the end of the day, will succeed. But watching Steve Jobs transform from a fun loving nerd to a ruthless CEO is what makes Stern's film succeed. Even though the same director that made Wesley Snipes' "The Contractor" starts out a little shaky behind the camera — the prelude is unquestionably riddled with clichés — he and first time screenwriter Matt Whiteley settle into the film like seasoned pros. Stern does not sugarcoat the shady decisions Jobs makes in order to get to the top. All innovators, leaders, and visionaries, however, must make tough decisions in order to see their dream become a reality.  That's what makes them so influential!
It only seems fitting that a movie based on the brilliant Steve Jobs is just as dazzling.
By David Morris