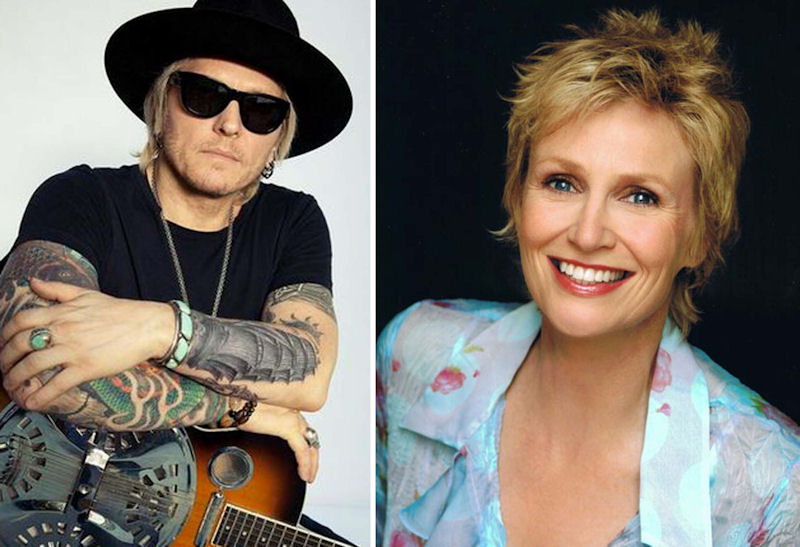 FundAnything, the crowdfunding site started by Bill Zanker and Donald Trump is launching a crowdfunding campaign with actress Jane Lynch and rocker Matt Sorum. The campaign will raise funds for the Adopt the Arts Foundation, to bring music to the public schools of LA.
The organization founded by Abigail Berman and Matt Sorum, is on a mission to bring vibrant music and arts programs to the Los Angeles United School District, as a way to expand the horizons of children, and to counteract the deep budget cuts that have eliminated the music and arts curriculum from LA schools. 
Adopt the Arts is launching its FundAnything campaign (www.fundanything.com/ata) with a video starring Jane Lynch and Matt Sorum. In the video, Matt tries out some new songs on Jane in an attempt to come up with the perfect message for inspiring kids. He and Jane also get a little help from some of their famous friends who make surprise appearances on the video.
"We're so excited to launch a campaign that will help us expand our efforts to bring music into the lives of hundreds of school children who will now be able to practice and play an instrument and make music their very own," said Abby Berman. "The really important part of our efforts, and the thing that policy makers and school administrators fail to see, is that the music spills over into every other aspect of these kids' lives, adding color, vibrancy, creativity, and instilling them with practical knowledge and self-confidence."