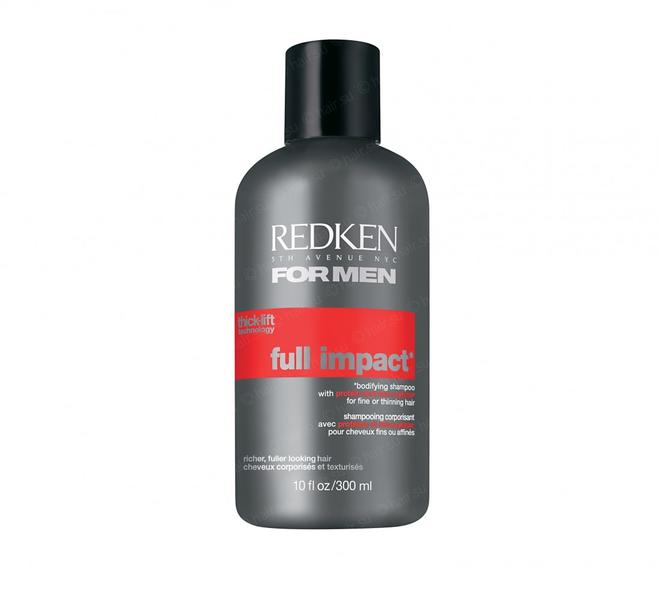 Continuing with our series for gentlemen only, check out Redken For Men – a full impact bodifying shampoo.
The shampoo features Thick-Lift Technology, fortified with patented Intra-Cylane® and protein, which strengthens and. In addition to Intra-Cylane®, the base contains cellulose, a volumizing polymer, as well as a highly cleansing, foaming surfactant for a thoroughly clean result.
"Redken For Men full impact bodifying shampoo provides the ultimate solution to many of my male clients' number one problem – fine or thinning hair.  The shampoo smells great and is a simple way for guys to feel more confident, leaving hair with more body, feeling conditioned and easier to manage. I also always advise them to leave in for a minute to distribute and maximize the formula's benefits. " as stated by Jenny Balding, Redken Styling & Grooming Expert.