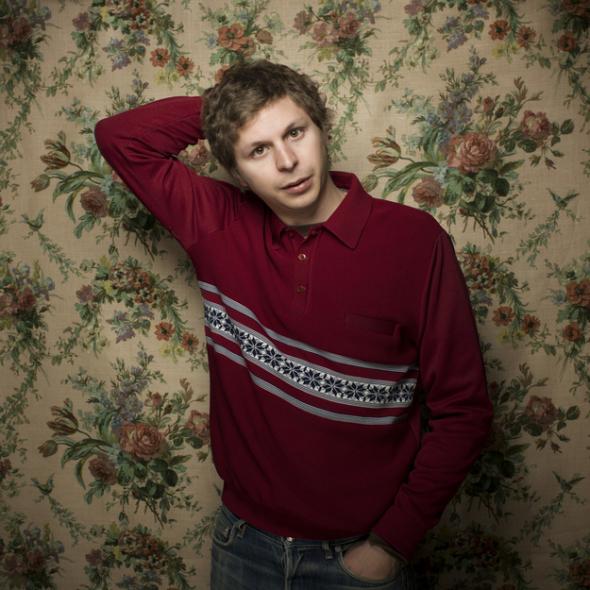 Call him pale. Call him skinny. Call him perpetually baby-faced. Michael Cera may not have the typical build of the mainstream Hollywood movie star, but at just 24 years old, the Canadian born actor has had quite an impact on the industry's comedic landscape. With memorable performances in "Superbad," "Juno," and the newly revived series "Arrested Development," Cera has proven that he has what it takes to make an audience laugh.  Where some actors settle for a career dictated by typecasting, however, Cera is attempting to break away from his awkward man-child persona and reinvent his career five years after his star forming performance in 2007's "Superbad." Hollywood is all about survival of the fittest. Cera takes to the writers' room, director's chair, and the indie scene this year in order to evolve and survive as an actor.
Cera's first major outing in the indie landscape this year is Sebastian Silva's "Crystal Fairy." The incredibly gloomy comedy hits theaters on July 12th, and was shot strictly on location in Chile. Silva's trippy fish-out-of-water road comedy tells the story of Jamie's (Michael Cera) quest to find and consume the psychedelic San Pedro cactus. Jamie is a boorish, yuppie American tourist, and someone very different than the typical Cera character.
"I kind of sought Sebastian [Silva] out for the movie," said Cera, "I was going to do another project with him, that's why I was originally in Santiago, but we were still waiting for funding for that film to come in. And then after awhile, we began to think that we weren't going to be able to make the film anymore, so I went home. A few months later, Sebastian called me again, and told me to come down and make this film, which ultimately became 'Crystal Fairy.'"
Once back in Santiago, Cera was given a taste of not only what it was like to shoot a movie abroad, but also how to shoot a movie without a fully fleshed out script. "Sebastian brought me down to his family's house in Chile, and we did this movie really fast, without any real crew and no real script. We just wanted to make a movie together," remembers Cera, "It wasn't totally comfortable emotionally, but it was all okay, because that's how Sebastian likes to set up the characters."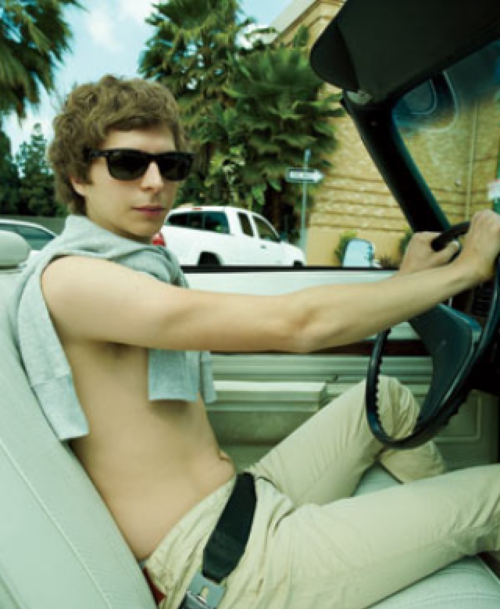 Where some actors would have cowered away from such a small project, Cera's desire to grow is evident by his total immersion in the movie. In talking about the film, the actor said, "Doing a movie like this is unlike anything I've ever done.  We shot in two weeks, and we were all sleeping together on bunk beds and eating nothing but bread and cheese. It was fun."
It was also fun for Cera to shoot a movie outside of the United States, where his celebrity identity isn't as easily recognizable. "Being an alien is really humbling. Being out of your comfort zone and having to speak a new language, where you aren't necessarily as in control in expressing yourself as you are used to, is very challenging. You try to display humor and things like that, but you are basically a child when a language is so foreign to you."
Sometimes, however, being out of your comfort zone also leads to negative outcomes. Before shooting began, Cera found himself at the mercy of a few crazed soccer hooligans. With one of his famous self-conscious smiles, Cera recounts his story:
"I got mugged when I was in Santiago. There had been a big soccer game that Chile had won earlier in the day, so the streets were crowded with hooligans. It was about 1 AM, and I was walking in Provedencia, and I guess you're not really supposed to walk home alone through Provedencia at 1 in the morning. I had never had a problem with that, but when I told people the story later on they weren't surprised that I had gotten mugged. But anyway, I was taking pictures of dogs in the middle of the street with a disposable camera. I started a collection of dog pictures because there were a lot of strays in Santiago. Millions. So I had a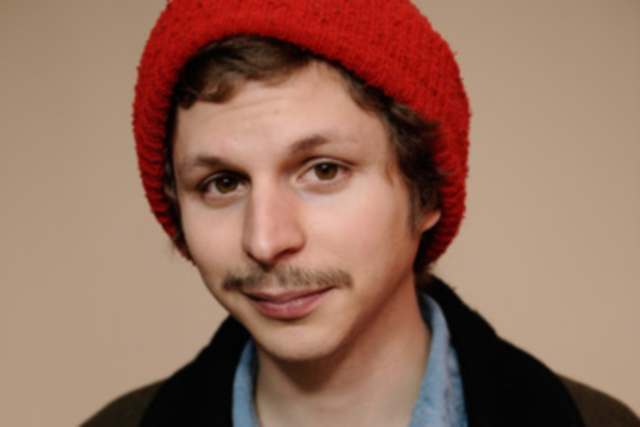 major target sign on my back, and I was wearing this coat with deep, deep pockets that had like my wallet and — don't know — my birth certificate. And there was this group of seven people, and I don't even think they were thieves. They were just a group of young people, with a woman, and she all of a sudden, as a distraction, was in my face shouting "Chi-Chi-Chi-Le-Le-Le" which is a soccer chant. And the next thing I knew, there was this circle of guys around me, reaching into my pockets. At that moment, everything registered, and I realized that I was about to feel a world of pain. There was nothing around, and I began to think, 'I'm such a victim here.' I tried to swat them away, which made them really nervous, but one guy put his shoulder around me and comforted me by saying 'Tranquillo chill out' and he started walking away with me and talking really casually with me, so my defense mechanism was to play it cool and meet him at his level. I just told him I was here for a while hanging out. And then he asked me the time, and I took out my cell phone, which was Sebastian's mother's old phone from like 10 years ago, and he grabbed the phone and ran away. It was a very fortunate mugging. There wasn't even a threat of violence. It wasn't even my phone. I did feel very angry about it after it happened. I guess it was the schoolyard nature of the situation. I wish I could have just ran and told on him."
Even though Cera found himself at the wrong place at the wrong time when he got mugged, his career has seen itself at the right place at the right time more often than not.  "It was neat and lucky to meet and work with Sebastian and again it was a nice opportunity to get my feet in the door of the writer's room for Arrested Development. In both cases it was the right time and I was at the right place… it's a new way of saying the phrase," said Cera.
Later this year, Cera and Silva's second small budget collaboration "Magic Magic" hits theaters. Set in Chile once again, the film will give the actor another taste in a genre he is not very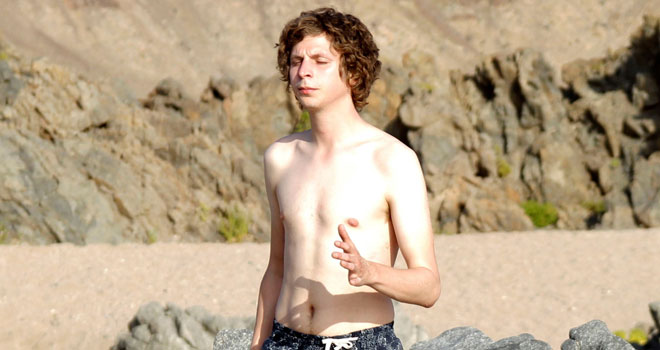 comfortable navigating: the thriller. Cera doesn't stop there, the actor next uses the writing experience he attained from acting as a consulting producer for the newest season of "Arrested Development" in order to write and direct two short films — "Failure" and "Brazzaville Teen-Ager."
Just because Cera is trying new things, doesn't mean he's given up working with his longtime friends Seth Rogen, Jonah Hill, and James Franco. Despite being a studio film, his performance in this summer's "This Is The End" was very different for the actor, yet still wholly entertaining.
Whether it's acting, writing, or directing, Michael Cera is evolving as a Hollywood icon.  He is still awkward, and he is still ungainly, but the actor is also a lot more compelling to watch in front of and behind the camera now that he has shed his "Superbad" persona and grown into a complete filmmaker.
By David Morris