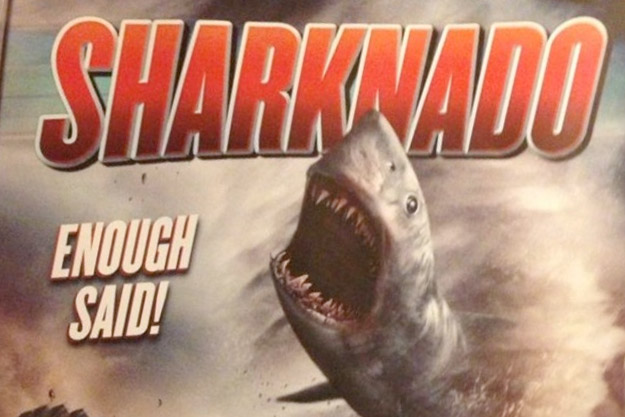 Syfy's Original Movie "Sharknado" devoured the Internet last night during its July 11 premiere, becoming the most social program on all of television – broadcast and cable – as well as Syfy's most social telecast ever.
At its peak, "Sharknado" generated nearly 5K tweets a minute. With 387K social mentions (97% driven by Twitter with the top hashtags #sharknado and #syfy). Among the celebrities tweeting were Patton Oswalt, Damon Lindelof, Elizabeth Banks, Olivia Wilde, Mia Farrow – even the American Red Cross.
Given the enormous popular demand, Syfy will present a special encore presentation of the movie on Thursday, July 18 at 7PM (ET/PT).
In the Movie, regulars of a beachside bar including owner Fin (Ian Ziering/Beverly Hills 90210), bartender Nova (Casie Scerbo/Make It Or Break It) and local drunk George (John Heard/Home Alone) team up with Fin's ex-wife April (Tara Reid/Scrubs) to investigate the ecological nightmare that has sharks swimming through the streets of Los Angeles and falling from the skies.