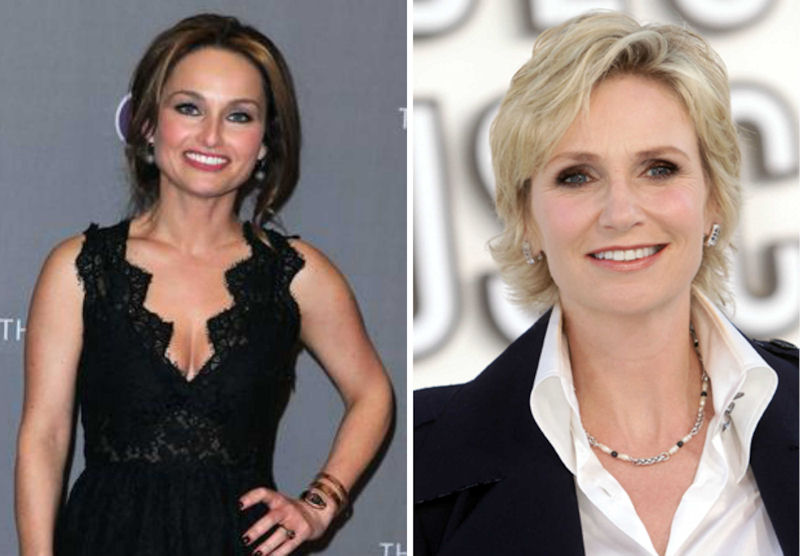 On August 10th, 2013, Project Angel Food will honor award-winning actress Jane Lynch and acclaimed celebrity chef and television personality Giada De Laurentiis at its annual Angel Awards in Hollywood.
Lynch will receive the Marianne Williamson Founder's Award for her philanthropic leadership and advocacy on behalf of local-community based charities like Project Angel Food. De Laurentiis will be recognized with the inaugural Iconic Chef Award for her leadership in helping people connect delicious food with nutritious eating and a healthy lifestyle. 
"I'm honored to receive Project Angel Food's Iconic Chef Award. The work they do providing meals to thousands in need is something I've long admired," said De Laurentiis upon hearing word of her award.  Lynch, likewise, noted, "I couldn't be more thrilled to be receiving this honor from the angels at Project Angel Food who are really doing God's work."
 
Angel Awards — held al fresco in Project Angel Food's "backyard" —is always a magical evening, full of love and honor for those who make the agency's work possible.  The evening's dinner will be cooked in the Project Angel Food kitchen, featuring produce from the organization's organic gardens.  Money raised that night will fund the cooking and delivery of life-sustaining meals for men, women and children struggling with HIV/AIDS, cancer and other life threatening illnesses throughout Los Angeles County.  Thanks to devoted volunteers, who work under the guidance of professional staff, Project Angel Food provides 600,000 meals a year to those in need.
 
Angel Awards 2013 sponsors include:  Brown-Forman Beverages; el Jimador Tequila; FlatRate Moving; Finlandia; Jack Daniels; Icelandic Glacial Water; Premio Brands USA; and Viva Diva Wines.
 
For more information or to purchase tickets to Angel Awards 2013, please visit www.angelfood.org.