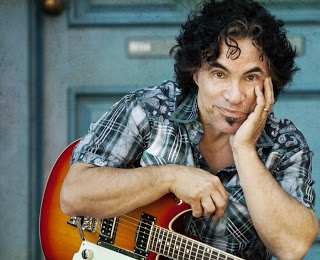 John Oates is taking fans on a cross-genre journey with his latest project, Good Road To Follow. The second single "Don't Cross Me Wrong," a forewarning blues-rock track written and produced with country icon Vince Gill, will be released on July 16.
"I've been a fan of Vince for years and consider him to be one of the greatest vocalists and guitarists of our time," Oates said.

The song, which is the first collaboration between Oates and Gill, proved to be an effortless partnership. 
"Don't Cross Me Wrong" features a stellar cast of Nashville's finest including Tom Bukovac (guitar), Willie Weeks (bass), Chad Cromwell (drums), Colin Linden (slide), Kevin McKendree (keyboards), June Hope (horns), a guitar solo from Gill, and vocals from Oates, Gill and Bekka Bramlett. "You just cast the right players, and you go in and everybody's creative…if you trust those gifted people that play music, they won't steer you wrong," said Gill of the recording process.
For more info visit:  www.JohnOates.com