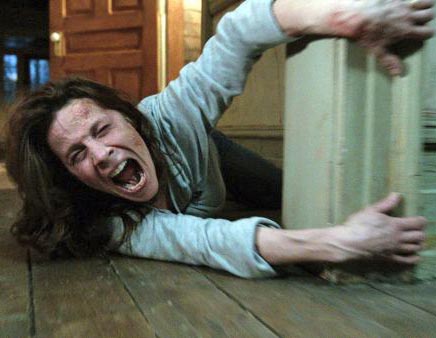 As an enthusiast of all things horror and demonic, I love a well-made bloodcurdling film that is so terrifying it could convert the supernatural skeptics of the world. "The Conjuring" is one of those stories. It passes my 'scary movie rule': if you feel the need to cover your eyes in every scene, it's worth watching. While there are a number of exorcist movies released every year, this one gives you real reasons to believe in darker beings. It's gripping, it's chilling and it will make you check under the bed before you go to sleep. But beware, just because you don't see anything, doesn't mean it's not there… as this [based on truth] exorcist tale teaches us. "The Conjuring" has a past so sadistic and real, it awakens your wildest fears.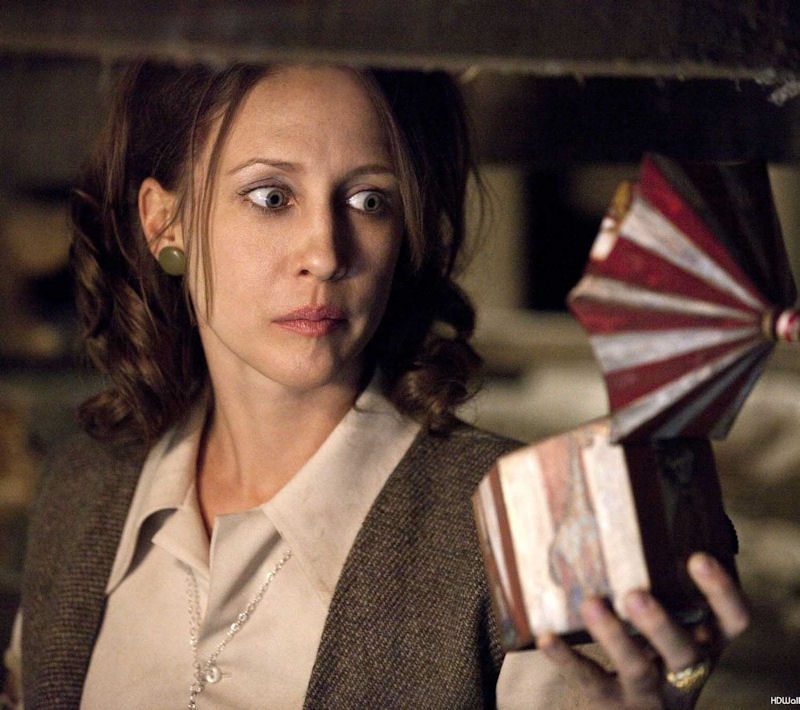 Director James Wan's dark mind is well aware of what triggers screams, nail-biting and goose bumps. After all, Wan is the director behind "Insidious" and the creator/writer of "Saw," which turned into seven successful horror sequels. This time around, the director teams up with Chad and Carey Hayes, the writing pair behind 2009's "Whiteout." The trio create a frightening atmosphere with his use of jolting camera angles. But Wan already had a lot to work with when it comes to the plot. In the 1970's, paranormal investigators Edward and Lorraine Warren were best known for the Amityville Horror case, which is now a familiar Hollywood movie. In a similar investigation, the Warrens assisted Carolyn and Roger Perron and their four daughters who began experiencing demonic hauntings in their new farmhouse. The Warren's unveiled a history so horrifying; it meant certain death for the Perron family, unless they could save them.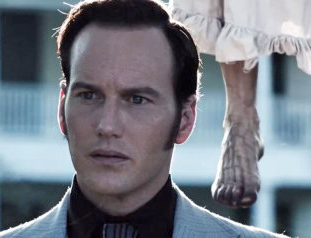 After a studio bidding battle, New Line Cinema claimed "The Conjuring" story. Wan brings his leading "Insidious" actor, Patrick Wilson in to portray Ed Warren. Wilson, along with Vera Farmiga as Lorraine Warren play horror well. Farmiga, who plays Norma Bates in the A&E show "Bates Motel" has perfected her haunting expression that tells us there's "always something around the corner." To prepare for the role, Farmiga traveled to Connecticut to meet with Lorraine herself. Completing the film's Perron family is Ron Livingston, Lili Taylor, Shanley Caswell, Mackenzie Foy, Hayley McFarland and Kyla Deaver. Taylor's transformation from loving mother to rotting demon is gruesome. Applause goes to the head of the special effects make-up department, Justin Raleigh and his team.
Although quite simple in this film, the visual and sound effects separate this movie from the masses. Seemingly simple visual tricks like phantom furniture movements, hair pulling, which was popularized in the "Paranormal Activity" are revived and made even more scary.
Haunting you long after the ending credits roll, "The Conjuring" could go down with the greats of exorcism stories; perhaps even becoming a cult demon film alongside "The Exorcist."
By Pamela Price