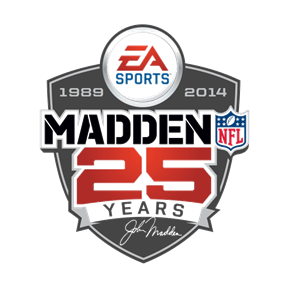 All the greatest players in the history of the Madden NFL franchise are coming together to form one super-team in "Madden NFL 25". Selected by members of the Madden NFL development team and community, the All-25 Team showcases the talents of the greatest video game athletes at the height of their virtual careers.
Led by Coach Madden, the All-25 Team will be playable in Play Now mode in "Madden NFL 25". 
Starting today and continuing through Saturday, August 10 fans can visit http://www.easports.com/madden-nfl/all-25 to see which players have been revealed to the All-25 Team and hear from Madden NFL developers and community members about what these individuals mean to the franchise.