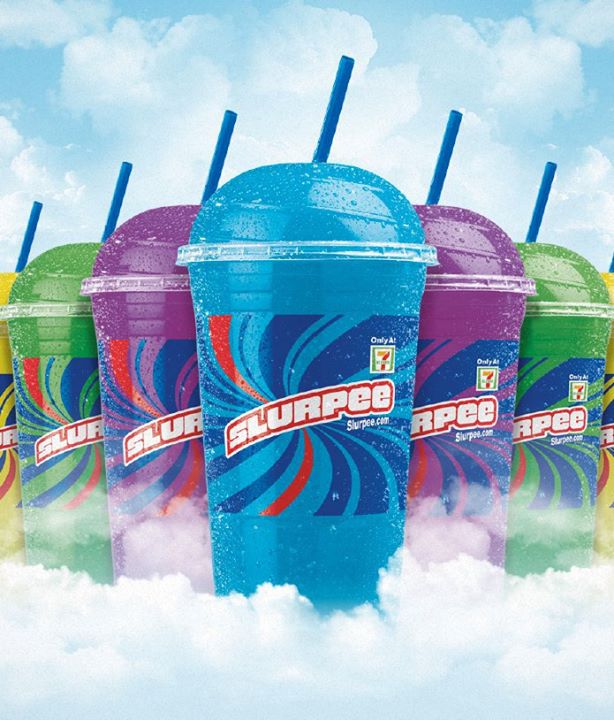 On July 11, 7-Eleven is celebrating its 86th birthday by inviting guests across the U.S. to enjoy a free small Slurpee at participating 7-Eleven stores nationwide from 11 a.m. to 7 p.m., while supplies last. The birthday freebie is a small-size Slurpee drink this year – almost DOUBLE the size of the prior 7.11 ounce birthday drink.
In addition, 7-Eleven is making this birthday even #AWESUMMER by celebrating in these other fun ways:
Coolness has been choreographed:  Grab your dance shoes and bust a  move. 7-Eleven wants you to dance it out with the cool, new Slurpee Dance.  Fans can visit www.7-Eleven.com/slurpeedance to watch YouTube sensation Nathan Barnatt perform the dance and view instructional videos. Guests can upload videos of themselves "shakin' their groove thang" in honor of the big day to YouTube, Facebook and Twitter.
Freebies all summer long with the 7-Eleven mobile app:  Download  7-Eleven's smartphone app (available via the App Store or Google Play) to take advantage of #AWESUMMER mobile coupons for free and discounted drinks, treats and eats all summer long. Each week through Labor Day, exclusive coupons for goodies, like free Slurpee drinks and free Snickers Ice Cream Bars as well as other special offers, will appear on the 7-Eleven app.
Summer of Flavor:  Limited-release Slurpee flavors are kept top-secret until they become available in the stores. This year, Slurpee fans can mark their calendars so they can be first in line when each featured flavor hits stores. 7-Eleven's Slurpee summer flavor line-up offers more variety than ever and includes two limited-edition flavors in both Slurpee and Slurpee Lite. In addition to popular everyday flavors, the Slurpee summer flavor line-up includes Slurpee Lite Sugar Free Mango Lemonade and Slurpee Strawberry Lemonshade for the months of July and August.
The party favors are back:  7-Eleven is providing its guests tiny  birthday party apparel – – tiny bowties, tiny sweatbands and the popular tiny party hats are available for download at www.slurpee.com.
Slurpee Swag:  This year only, at participating 7-Eleven stores, guests can purchase Slurpee branded items, which were previous only available in the Slurpee rewards catalog,such as t-shirts, tank tops, hats and sunglasses.