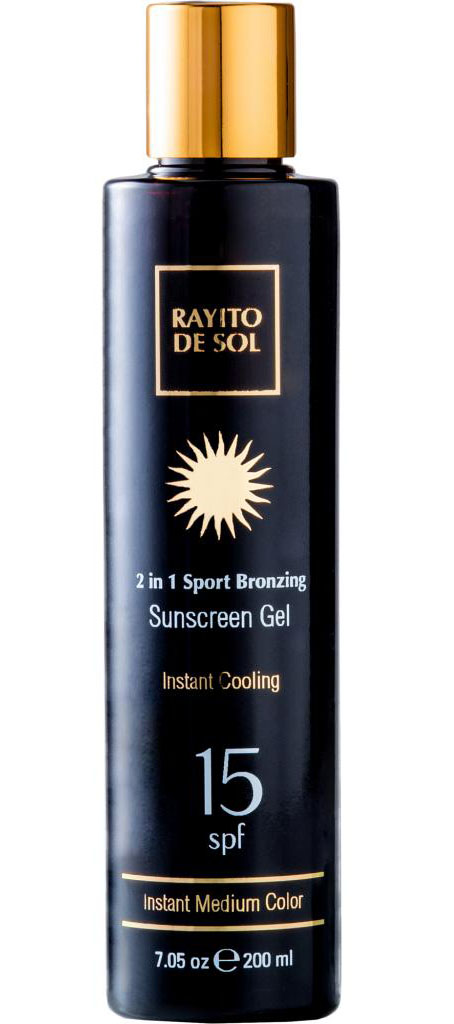 Most of us enjoy having a tan in the summer, but we all know that it can be dangerous.
So rule number 1: protect your skin at all times. 
Latin America's number one sun care line, Rayito De Sol introduces 2 in 1 Sport Bronzing Sunscreen Gel SPF 15 in Natural Color. You get sun protection, instant color and the ability to get the level of tan desired in half the time.
It has invigorating properties in the formula which keeps you feeling fresh.
The first 2 in 1 bronzing gel with SPF 15, instant cooling and drying sunscreen retails for $14.99 and is available at all ULTA stores and at www.rayitodesolus.com