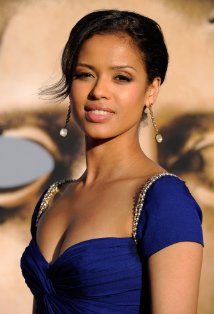 Fox Searchlight Pictures Presidents Nancy Utley and Stephen Gilula announced today that the company has acquired  North America and the United Kingdom rights to "Belle", inspired by the true story of Dido Elizabeth Belle.  Directed by BAFTA Award winner Amma Asante and written by Misan Sagay, "Belle" features Gugu Mbatha-Raw in her first starring role along with Academy Award nominee Tom Wilkinson, Academy Award nominee Emily Watson, Sarah Gadon, Penelope Wilton, Academy Award nominee Miranda Richardson, Tom Felton and Matthew Goode.  The film was produced by Damian Jones.  The film is scheduled to be released in Spring 2014.
"Gugu Mbatha-Raw is a revelation as Belle, she gives a brave and powerful performance joined by an outstanding ensemble cast and we look forward to introducing her to film audiences everywhere.  We were entranced by this inspiring story of love and perseverance during a time of significant social and legal changes," said Gilula and Utley.
"Belle" is inspired by the true story of Dido Elizabeth Belle (Gugu Mbatha-Raw), the illegitimate mixed race daughter of a Royal Navy Admiral. Raised by her aristocratic great-uncle Lord Mansfield (Tom Wilkinson) and his wife (Emily Watson), Belle's lineage affords her certain privileges, yet the color of her skin prevents her from fully participating in the traditions of her social standing.  Left to wonder if she will ever find love, Belle falls for an idealistic young vicar's son bent on change who, with her help, shapes Lord Mansfield's role as Lord Chief Justice to end slavery in England.