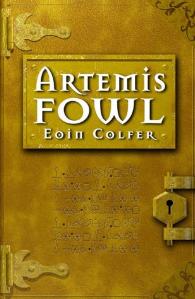 Walt Disney Studios is officially in development on the film adaptation of "Artemis Fowl" with producer Harvey Weinstein.
The live-action feature will be based on the first and second installments in Disney Publishing Worldwide's best-selling children's fiction series by author Eoin Colfer.
The screenplay is being written by Michael Goldenberg (Harry Potter and the Order of the Phoenix).
Robert DeNiro and Jane Rosenthal will executive produce the project.