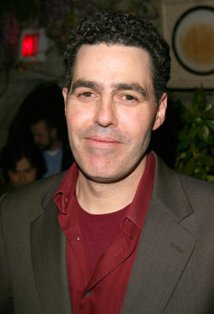 Comedian Adam Carolla announced the launch of a $1 million crowd funding campaign on the FundAnything.com platform to raise money for his new movie project "Road Hard" . 
Carolla writes, directs and stars in the film about the journey of a former standup-turned-sitcom-star who, after the cancellation of his show and a divorce, is forced to go back on the road and perform at the dumpy clubs he played on the way up.  In between gigs, he has long days on the road and longer nights in hotels wrestling with the fact that his best days may be behind him, and the question of whether to stay in the game at all.  The film is co-written and co-directed by Carolla and long-time collaborator Kevin Hench ("The Hammer").
"My fans are so loyal and have supported all my other projects – the podcast, my books, and my line of booze, Mangria.  I couldn't imagine making a movie without enlisting them," said Carolla. "I really want to do this outside of the Hollywood system and the only way to make that happen is with my fans, friends and supporters going to FundAnything.com/adamcarolla and pitching in on the project."
Fans who contribute to the FundAnything campaign will receive a wide range of rewards in recognition of their support.  Rewards include exclusive"Road Hard" T-shirts, movie pre-screenings with the cast and crew, in-studio Podcast Parties with Adam, invitations to the wrap party, set visits, and even the opportunity to be an extra in the film!
To learn more about Adam Carolla's FundAnything Campaign visit: http://fundanything.com/adamcarolla.