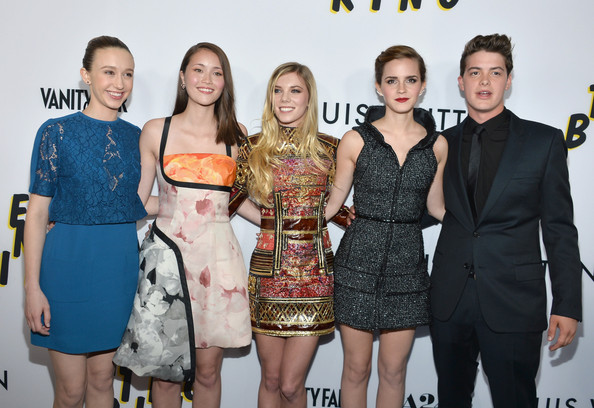 Vanity Fair and Louis Vuitton shared the honor of hosting the premiere party for Sophia Coppola's fifth feature film, 'The Bling Ring', yesterday at the Chateau Marmont in West Hollywood.
While many of the film's stars—Emma Watson, Israel Broussard, Taissa Farmiga, and Claire Julien— all made appearances, the belle of the ball was mysteriously absent. Where was Sophia?
Even though the writer/director was not seen mingling at the crowded Chateau Marmont gardens late last night, the rest of the partygoers seemed to still be having a good time.
In between truffle infused french fries, chicken wellington bites, and a smattering of delectable desserts, LATF ran into one of the film's producer's Fred Roos. Fresh from 'The Bling Ring's' Cannes premiere, Roos told us that the film was, "very well received." It seemed as if everyone at last night's party was happy to be back in the States after a successful French—and now American—debut.  
'The Bling Ring' hits theaters Friday June, 14th.    
By David Morris