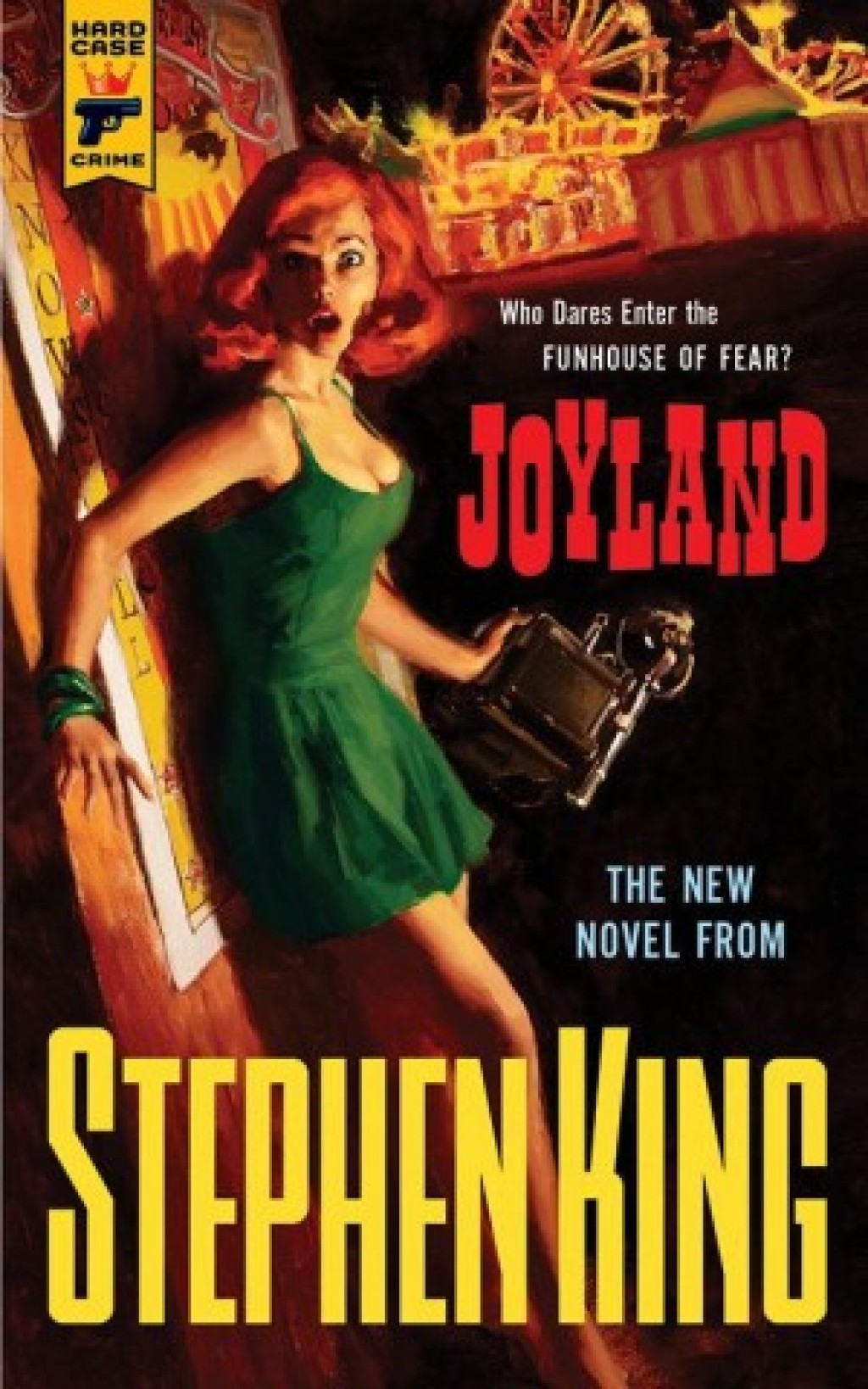 Move over Kindles and Ipads, Stephen King's newest novel is hitting bookstores tomorrow in — pause for dramatic tension — strictly paperback form. Yes, e-readers of the world have to put away their tablets and actually pick up a tangible book if they want to read King's homage to the hardboiled 1650's and '60s detective tales he used to ogle as a kid.
Published by Hard Case Crime — the award winning Independent publishing house founded in 2004 by novelists Charles Ardai and Max Phillips — 'Joyland' tells the story of a college student named Devin Jones who takes a summer job at a North Carolina based amusement park called Joyland in order to try to forget about getting dumped by his girlfriend. What Devin finds, however, is much worse than a young romantic relationship gone awry. As he spends more and more time working at Joyland, he begins to unravel an intricate web of horrors involving: the legacy of a vicious murder, the fate of a dying child, and dark truths about life and death. What Devin discovers, will change his life forever.
With 'Joyland', Stephen King truly shows readers why he has over 300,000,000 books in print. It's a riveting story about love and loss, about growing up and growing old — and about those who don't get to do either because death comes for them before their time. Just in time for summer, 'Joyland' is the perfect paperback to lose yourself in while spending the day at the beach.
For more information about this release, or to check out all of the upcoming Hard Case Crime novels, visit www.HardCaseCrime.com. Be sure to pick up 'Joyland' on June 4th.
By David Morris